Dmail Products
Dmail is the Next Evolution of Email
Dmail is building a digital identity infrastructure ready for the web3 era, which is so much more than your average email platform.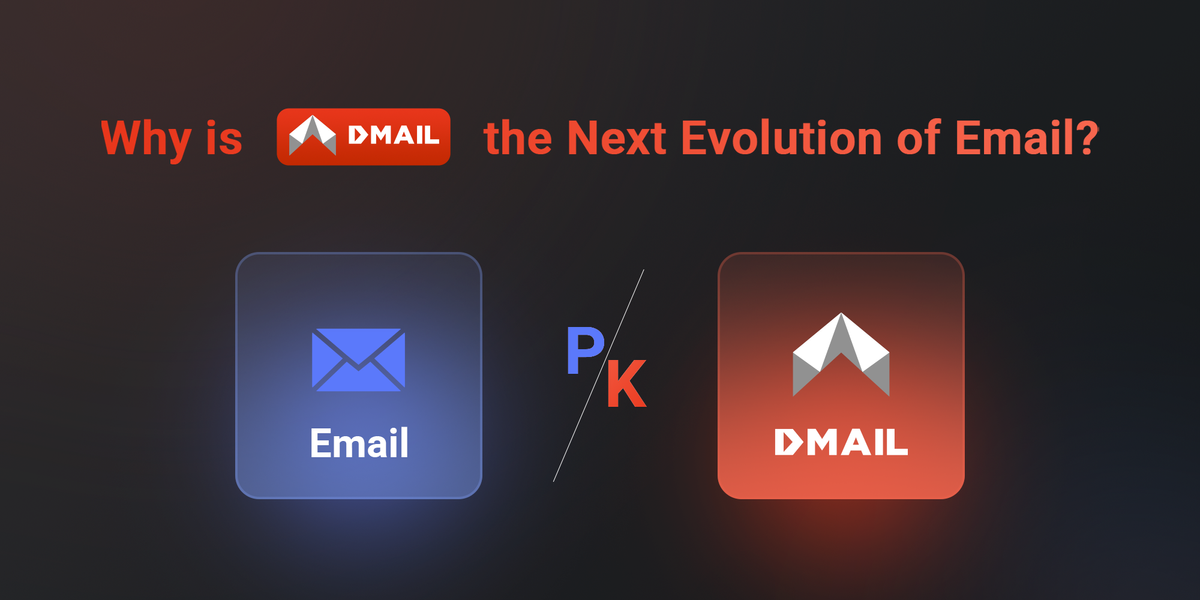 Dmail is building a digital identity infrastructure ready for the web3 era, which is so much more than your average email platform.
Email is a widely used Internet tool in our daily lives. Currently, there are approximately 1.5 billion registered Google Gmail mailboxes worldwide. However, due to the prevalence of instant messaging, many people primarily use mailboxes for account registration and find them inefficient for other purposes.
There are several factors contributing to this situation. Firstly, in the era of numerous applications, mailboxes have yet to evolve to meet users' diverse needs, such as making voice calls, which affects the overall user experience. Additionally, the influx of automated emails poses a potential risk to personal information security. Moreover, centralized domain name companies responsible for mailbox storage are prone to leaks and information breaches, undermining user trust.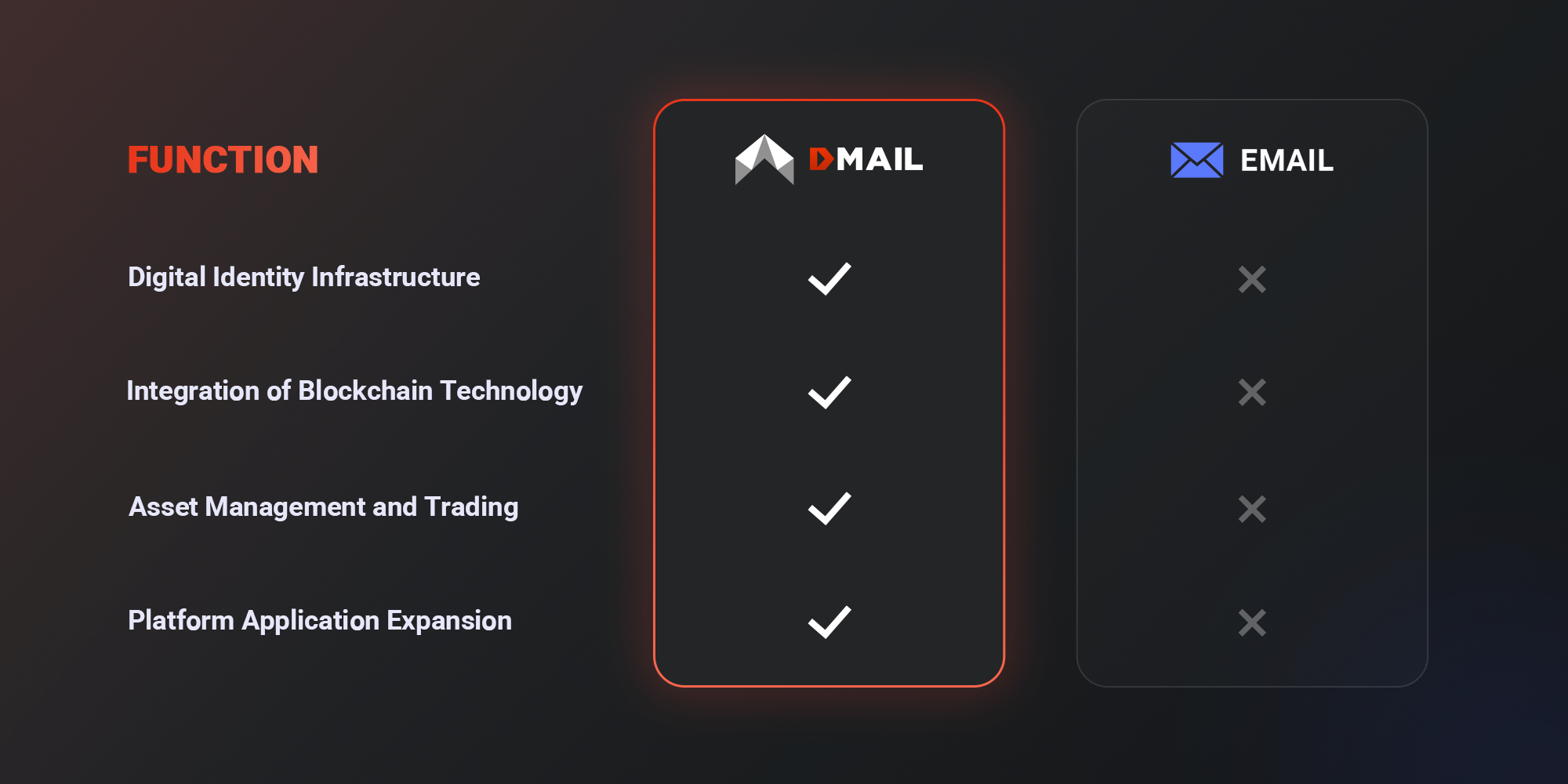 While blockchain technology may seem distant to some, it holds immense potential to enhance mailbox functionality and address centralized systems' shortcomings.
Firstly, it ensures the preservation of emails through a deposit certificate mechanism, safeguarding them from accidental deletion.
Secondly, it offers a permanent and reliable storage solution that does not rely on centralized domain names.
Thirdly, blockchain technology provides an anonymous privacy feature, preventing information leaks from centralized nodes and resolving the issue of inefficient mailbox utilization.
The next-generation blockchain mailbox, Dmail, integrates blockchain principles with traditional mailbox functionalities. This integration enables users to send and receive messages while utilizing various additional features. The platform serves as more than just a mailbox; it incorporates assets and even offers profitable gaming functions. Dmail combines blockchain economic models, transforming various aspects of life into financial opportunities.
Initially, the Dmail mailbox resembled a traditional mailbox. However, following the development roadmap, it will continually evolve from a single-function mailbox into an asset trading platform.
The information and delivery system is the first integrated function in the Dmail mailbox. Users can subscribe to project asset information within the system, receiving updates on related assets and airdrops. The information push feature utilizes distributed service technology to ensure fast and reliable delivery, supporting large-scale pushes and notifications for airdrops, IDM, and similar activities.
Users can also send, receive, or transfer assets through the mailbox wallet. For high-quality projects discovered through email information, users can utilize built-in features to track, trade, and transfer assets promptly. They can even participate in airdrops or complete initial purchases of projects via email.
Dmail offers a wide range of platform applications, including direct access to video applications like TikTok.
While past innovations have altered user habits, products that provide mobile accessibility and enhanced convenience, tend to become new trends. These advanced application functions have the potential to introduce unforeseen possibilities and generate further advancements in the future.
For these reasons, we expect the mass adoption of Dmail as the next iteration of email on a global scale.

Connect with Dmail: Beta Mainnet | Website | Twitter | Discord | Gitbook tutorial |