Dmail Products
The Unique Value of an NFT Mailbox
Dmail's NFT (Non-Fungible Token) mailbox offers a distinctive proposition, providing users with not only a novel concept but also a range of benefits and possibilities within the Web 3.0 era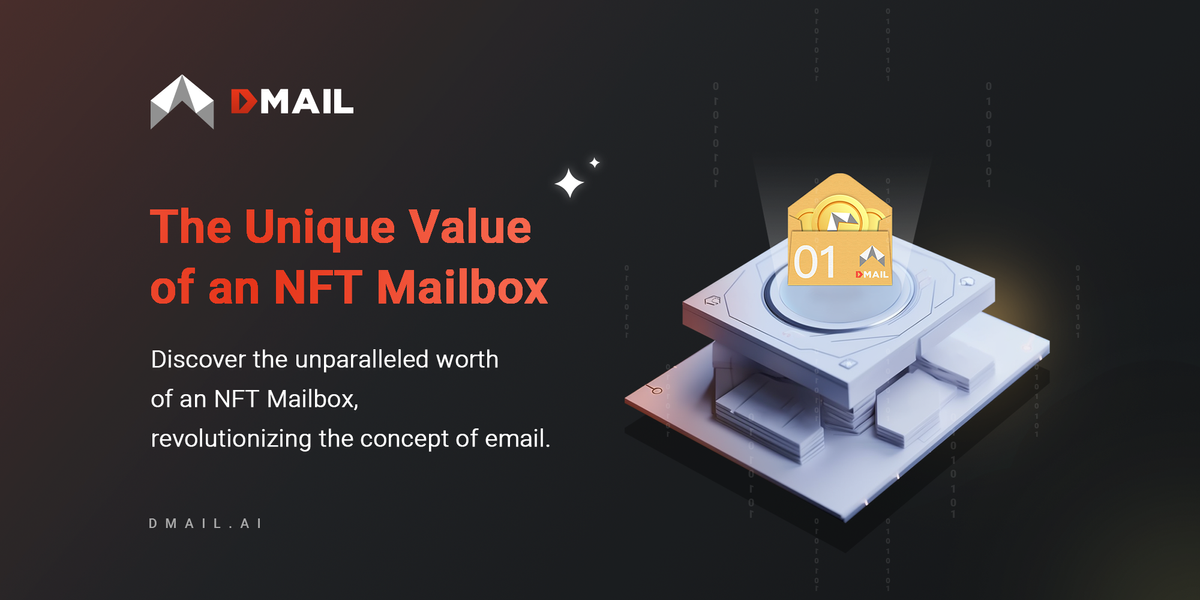 Dmail's NFT (Non-Fungible Token) mailbox offers a distinctive proposition, providing users with not only a novel concept but also a range of benefits and possibilities within the Web 3.0 era. Beyond its essential application, the NFT domain account holds three key aspects: collection investment, rewards redemption, and general identity.
Firstly, the NFT domain account introduces a financial attribute to mailboxes. In the upcoming NFT marketplace developed by Dmail, users will have the ability to trade NFT domain names while ensuring the security of their private information. The rarity of domain names, determined by factors such as digit numbers and specifications, significantly contributes to the economic value of the NFT domain account.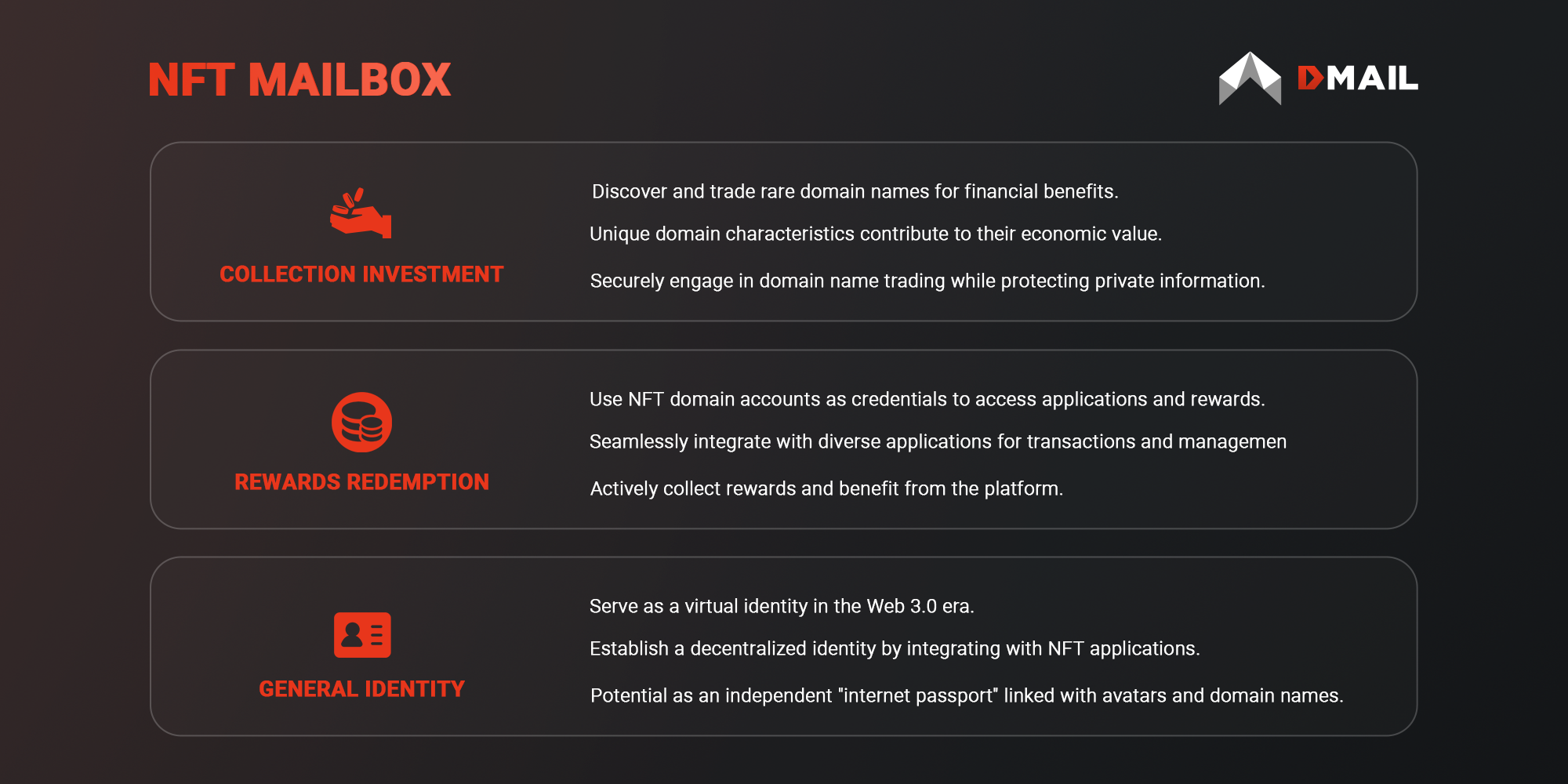 Secondly, NFT domain accounts serve as the "credentials" for users to access various applications and obtain rewards on the Dmail platform. Dmail aims to integrate diverse applications from public chain ecosystems into a comprehensive and diversified service platform. To utilize these applications, including information and digital asset transactions, as well as unique asset management functions like airdrops and IMO, users will require NFT domain accounts as essential credentials. By owning an NFT domain account, users can actively participate in collecting benefits from the platform and reap rewards.
Lastly, the value of the NFT domain account lies in its role as a universal identity in the Web 3.0 era and smart contracts. It serves as the "behind-the-scenes" factor, housing users' information and digital assets. NFT mailboxes acquire a virtual identity that represents individuals within the future digital landscape. Leveraging its communication capabilities, Dmail can seamlessly integrate with other NFT applications, forming a more visually enhanced decentralized identity service system. Looking ahead, NFT mailboxes hold the potential to become an independent "internet passport" in both the metaverse and the Web 3.0 era, capable of being linked with NFT avatars and domain names to establish a decentralized identity.
About Dmail Network: Dmail is the first Web 3.0-based mailbox DApp that incorporates distributed storage. By lowering the threshold for user participation in the crypto world, Dmail serves as a fundamental gateway and key connector for on-chain and off-chain communication, information sharing, and collaboration. It facilitates seamless transmission of information between traditional emails and blockchain emails, bridging the gap between these two domains.

Connect with Dmail: Beta Mainnet | Website | Twitter | Discord | Gitbook tutorial