Monthly report
Dmail July Monthly Report: Embracing a Vibrant July
July 2023 Monthly Report- Dmail Network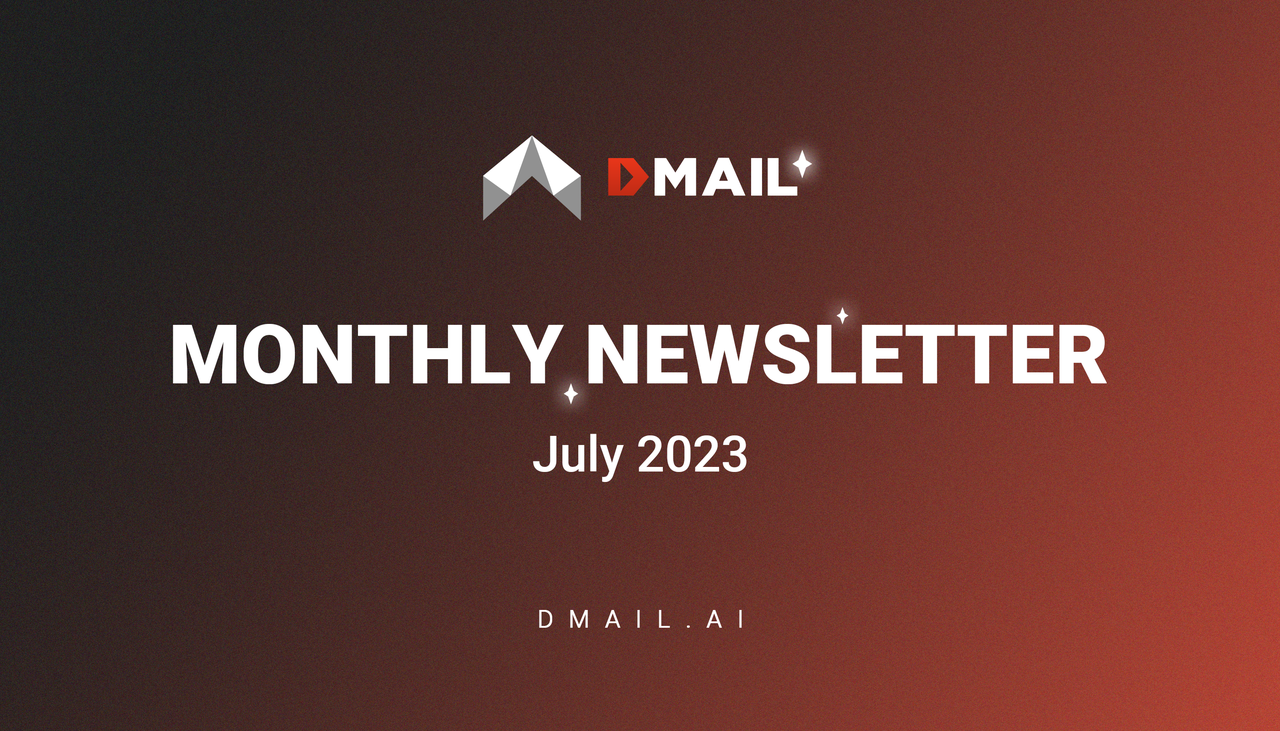 As the scorching summer day heat set in, we eagerly welcomed the vibrant month of July. In this delightful season, we are thrilled to present the Dmail July Monthly Report while expressing our gratitude for your continuous unwavering support.
Over the past month, our team has been striving for excellence. We've enhanced existing features and explored new possibilities, intending to offer an exceptional decentralized service experience. Your feedback and suggestions have been our driving force, enabling us to progress amidst challenges.
Highlights of July
In this month's report, we're excited to showcase the significant strides and breakthroughs made by Dmail in July. We'll unveil the new challenges we've faced and the strategies employed to overcome them. Additionally, we'll provide insights into Dmail's performance in the market, allowing you to gain a deeper understanding of our progress.
Your participation is pivotal to Dmail's future development as our valued users. We hope you find valuable insights within this report and are eager to continue receiving your valuable suggestions. Through our interaction with you, we can better meet your needs and transform Dmail into a powerful assistant for your daily life and work.
So, stay tuned to our monthly reports as we journey together through Dmail's growth story, working together to create a brighter tomorrow. Thank you for your support in shaping a more exciting future!
Product Developments
The primary focus of this month revolved around upgrading the new account system, introducing the ZKsync StarkNet network, and developing the notify module. Here's a breakdown of the version-specific features:
Version 4.0.0_beta:
New account system: Create default email addresses after wallet login.
Introduction of 4.0 version global guidance.
Enhanced welcome emails.
Optimized operation guidance.
New points task for inviting friends to use Dmail.
Version 4.0.1_beta:
Optimization of new account system.
Support for ZKsync network login, email sending, new points tasks, and free mint launch.
Version 4.0.2_beta:
Invitations task now includes sharing to Twitter.
DID page: Added SPACID purchase guidance.
Version 4.0.3_beta:
Starknet network support for Argent X Braavos wallet login, email sending, freemint, and points tasks.
Version 4.1.0_beta:
Introduction of browser notification feature: Get notifications on new emails in your browser.
Bind email or Telegram: Automatically forward new emails to your bound receiving address.
Introduction of Notify global guidance and operation guidance.
Technological Advancements
Notify functionality testing completed, including combined tests for user subscriptions, message sources, alerts, and forwarding.
Joint testing of the developer platform concluded, offering more personalized and customizable services.
Message storage solution upgraded, addressing capacity limitations of the previous decentralized storage solution, enabling support for larger decentralized storage capacities.
Expanded on-chain data sources to cover a wider range of on-chain information asset monitoring by incorporating more on-chain data sources.
Development and deployment of ZKsync contract completed, enabling Dmail to process emails on the ZKsync chain, allowing users to use Dmail via the ZKsync network.
Development and deployment of Starknet contract finished, enabling Dmail to process emails on the Starknet chain, letting users utilize Dmail through the Starknet network.
Email service upgrade completed, enhancing mail service processing capacity by twice the original amount.
Pre-sale service upgrade finished, optimizing and updating the core code of the pre-sale service, increasing the processing capacity of the pre-sale feature fourfold.
Market Developments
Manta announced the integration of Dmail with the Manta wallet, facilitating easier Web3 message sending for Manta users.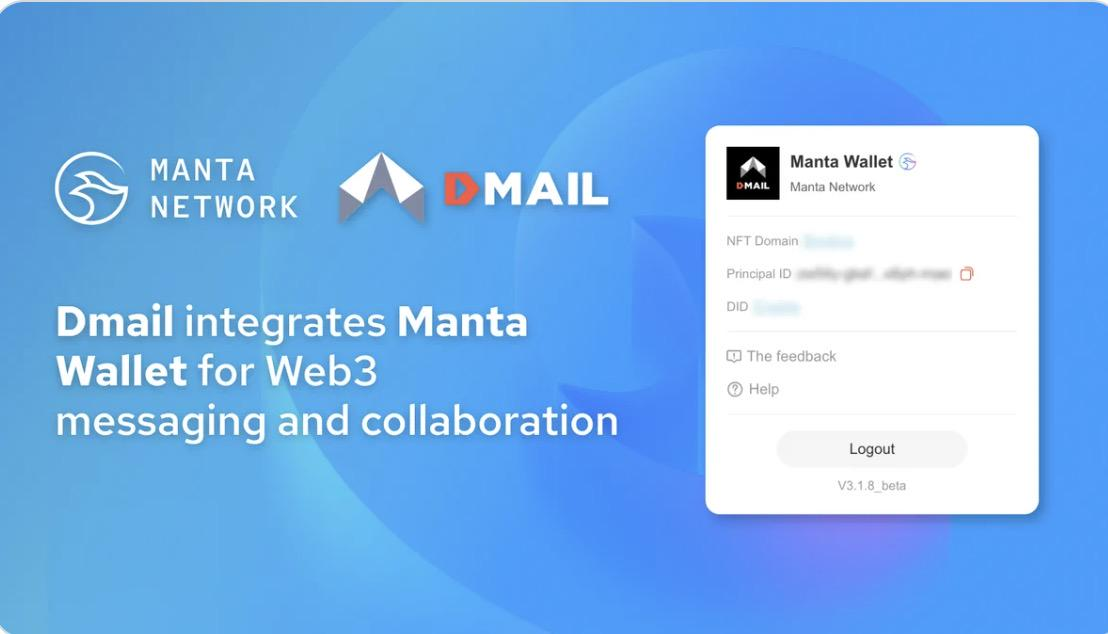 2. Dmail was honored to be invited by the IoTeX team to participate in their Twitter Space event, where Dmail's COO delivered an insightful presentation.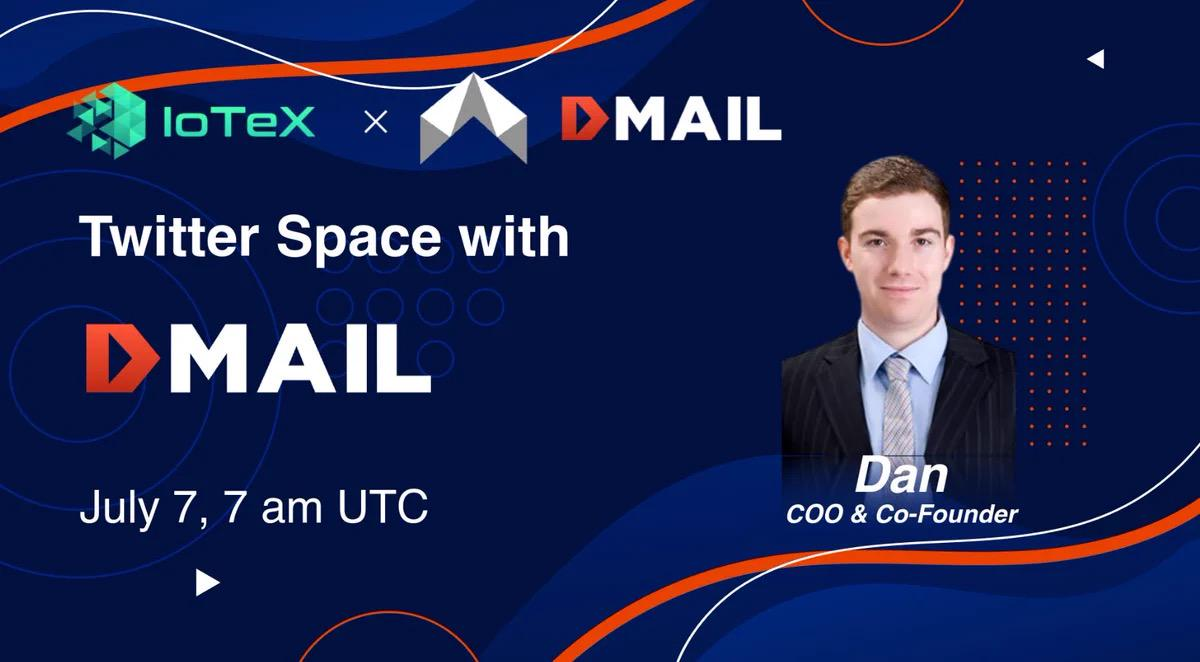 3. Dmail's inclusion in the Binance Smart Chain (BNB) wallet, SeiNetwork, and IBC Chains' interoperable DApps browser and website was a significant achievement, blending exceptional user experience with seamless interoperability.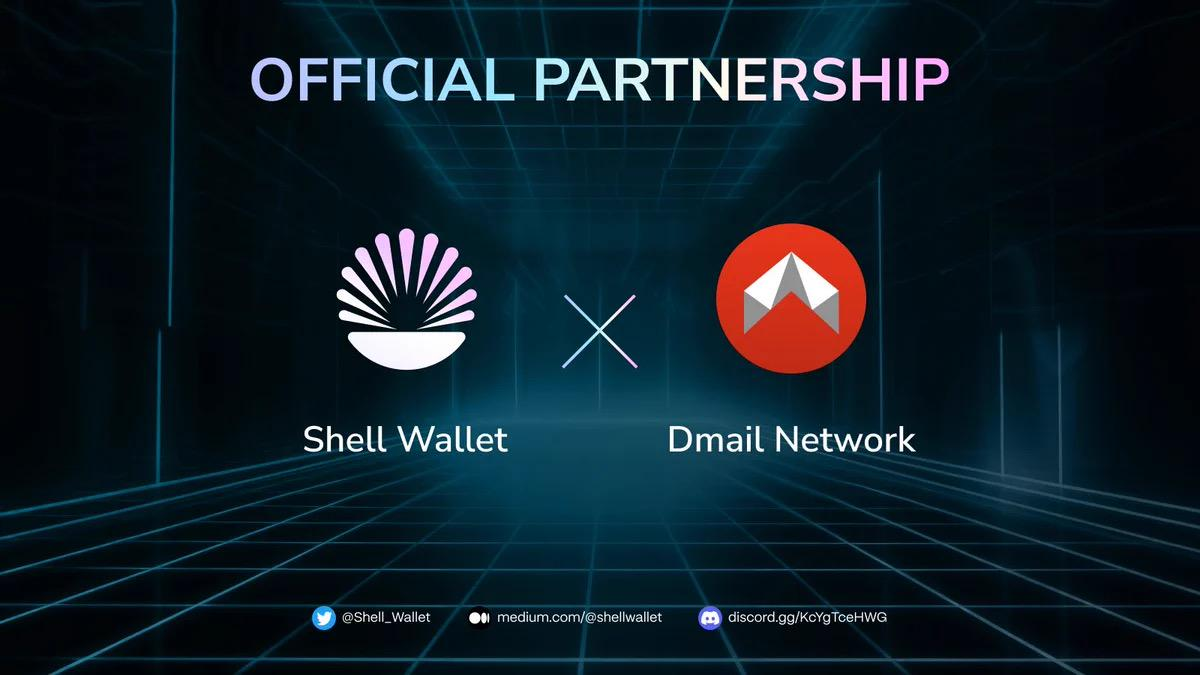 4. Dmail Network collaborated with SeiNetwork for an airdrop, granting SeiNetwork users a free 8-11 digit Dmail NFT account, enhancing the experience of encrypted information on #Sei and earning extra Dmail points.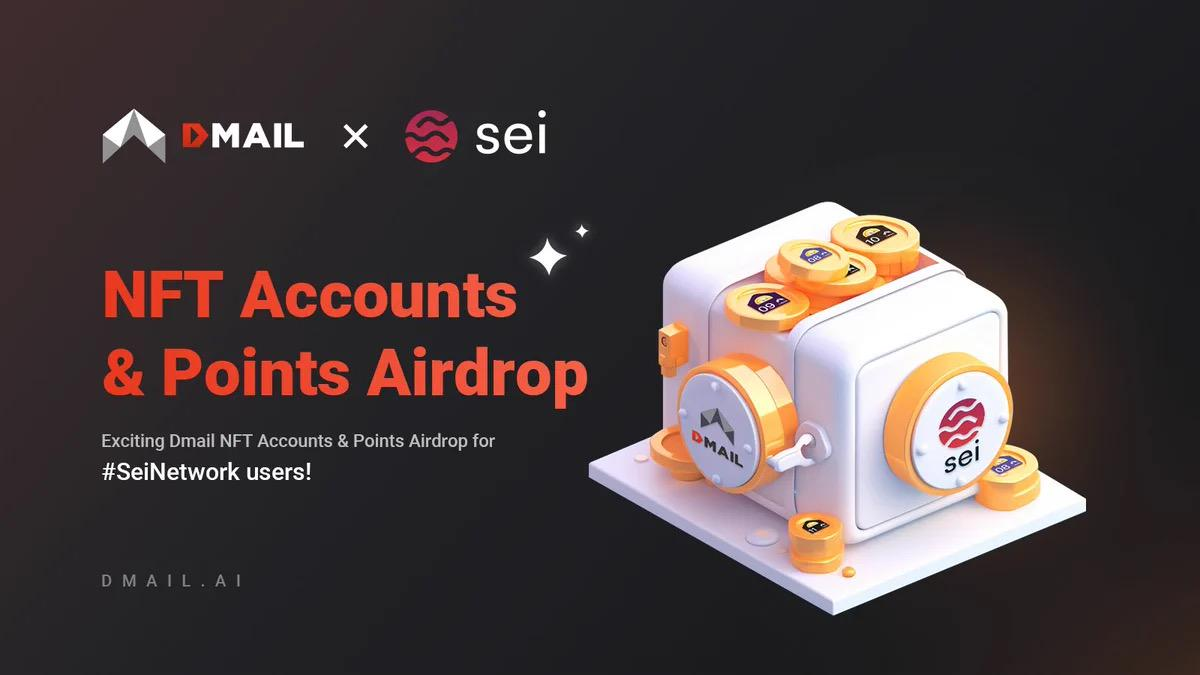 5. Dmail offered free default addresses, allowing users to send and receive Web3 emails with their wallets on https://mail.dmail.ai.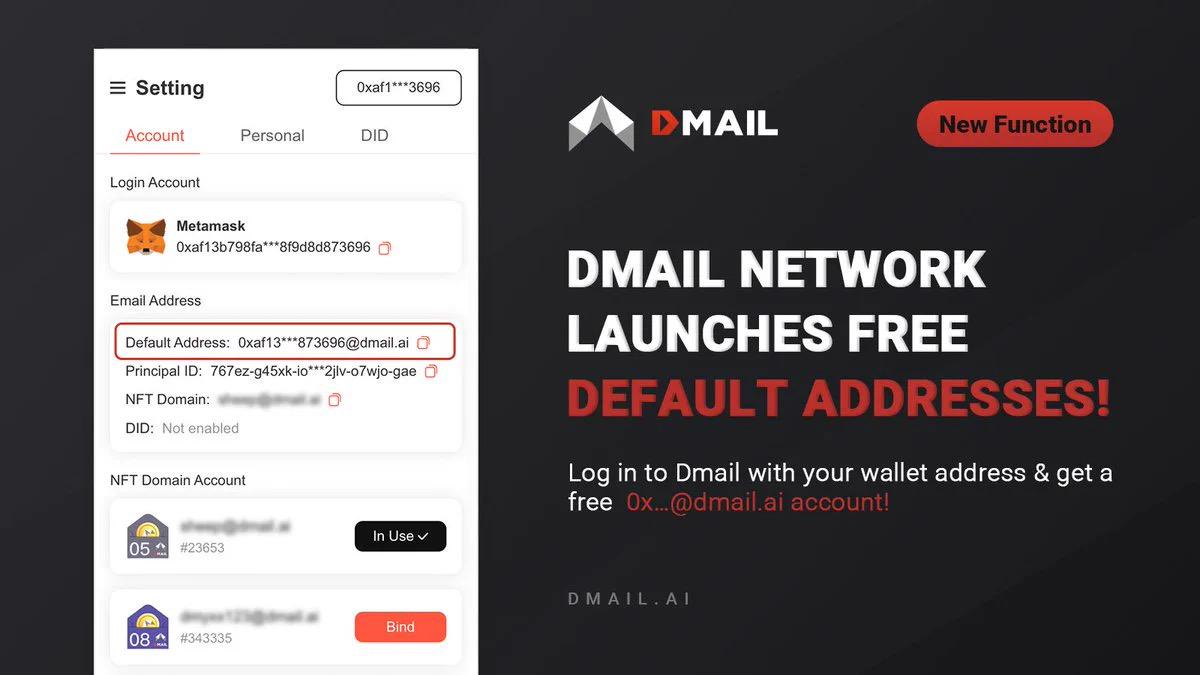 6. Dmail's Chief Operating Officer, Daniel James, attended the #ETHcc conference in Paris from July 16th to 20th.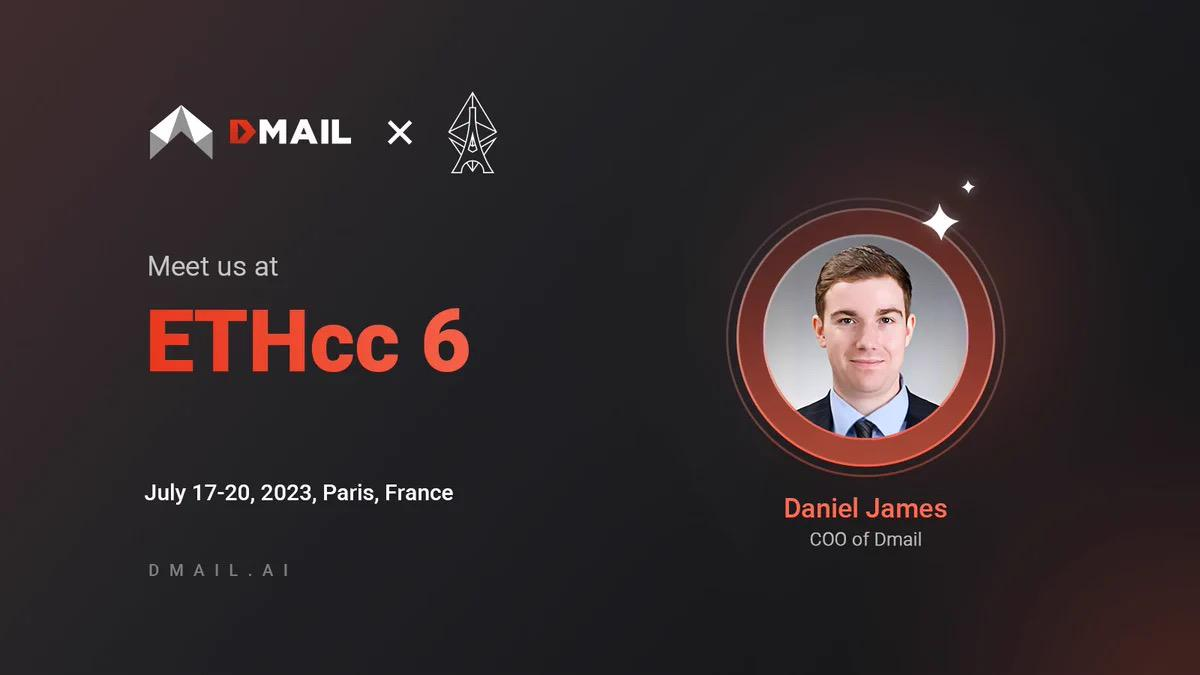 7. Dmail initiated an invitation program, rewarding users with default addresses and MailtoEarn benefits for referring friends who register with Dmail and send #web3 emails on Sei/BNB Chain.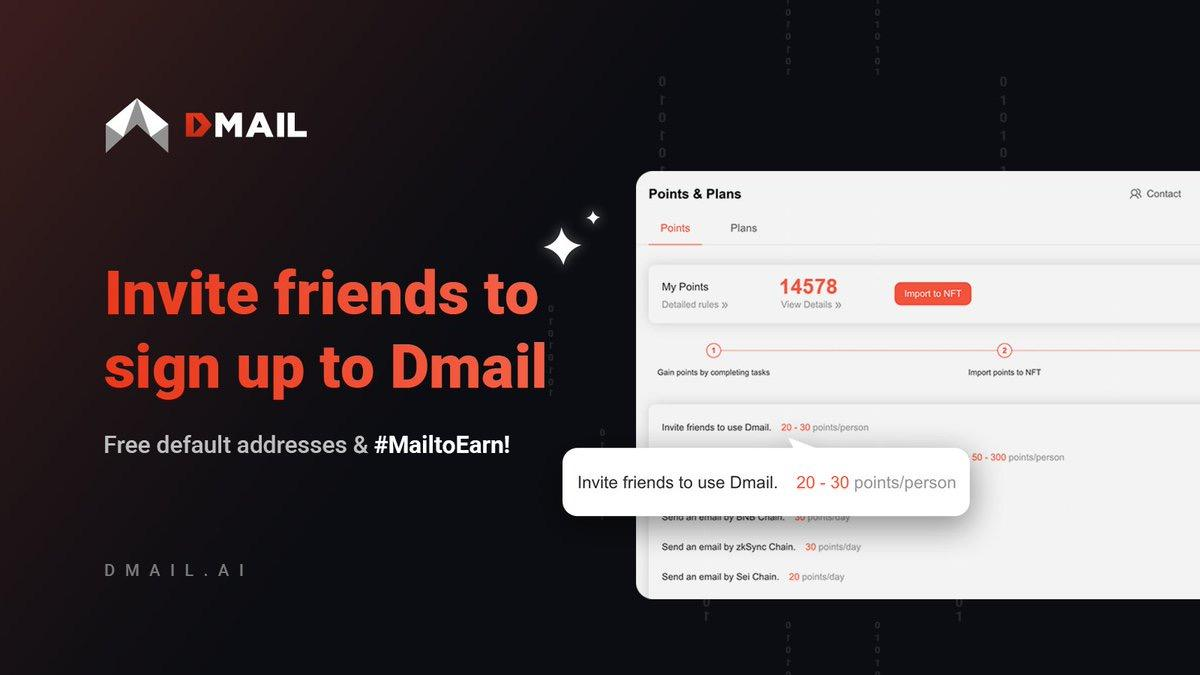 8. Invited by the Relation team, Dmail participated as a guest in their 47th Relation Party event.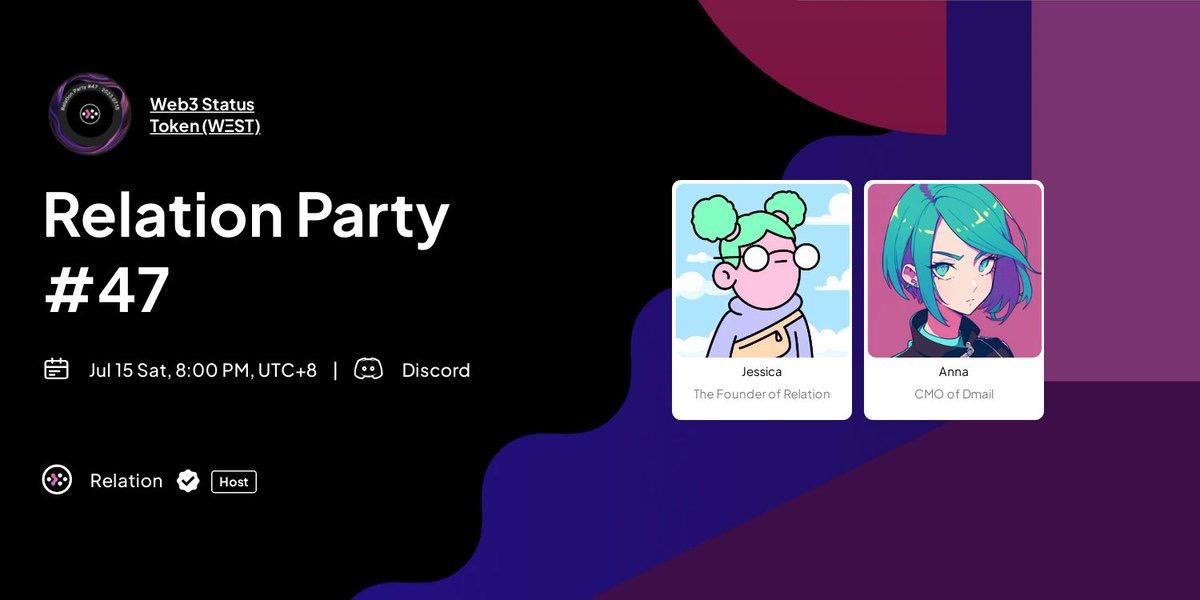 9. Dmail hosted a Twitter Space event to discuss the monthly report, featuring our Head of Marketing and COO.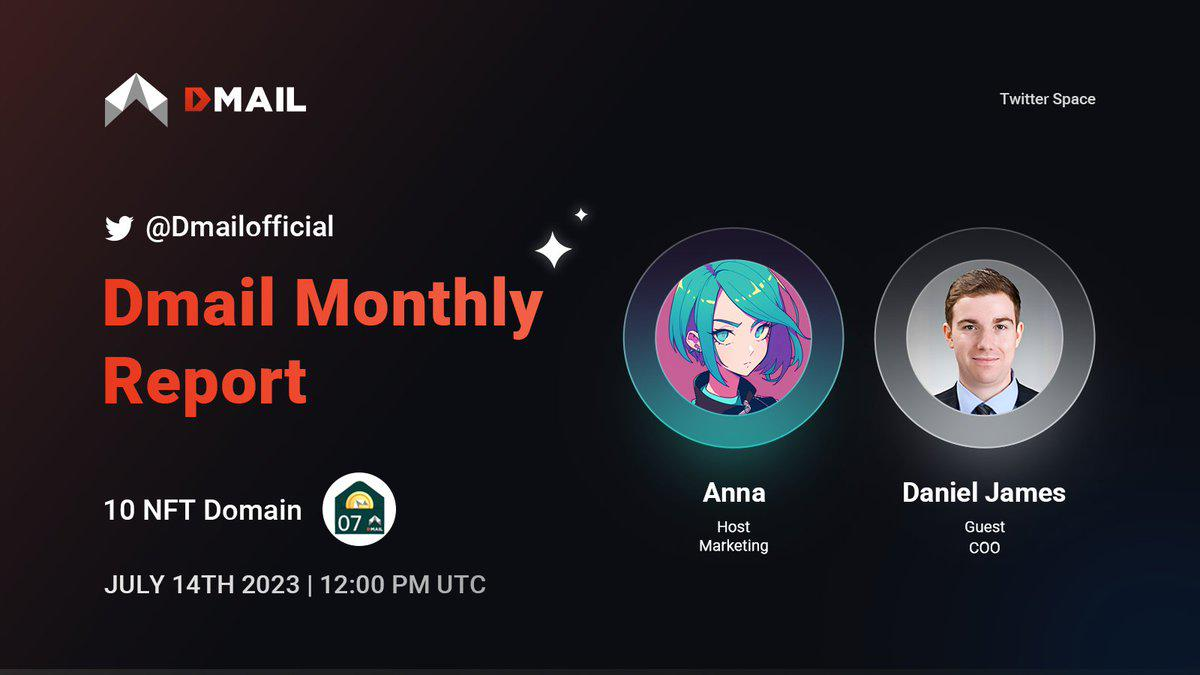 10. Dmail was invited as a speaker at ETHCC GrowthCon, where Daniel delivered an engaging presentation.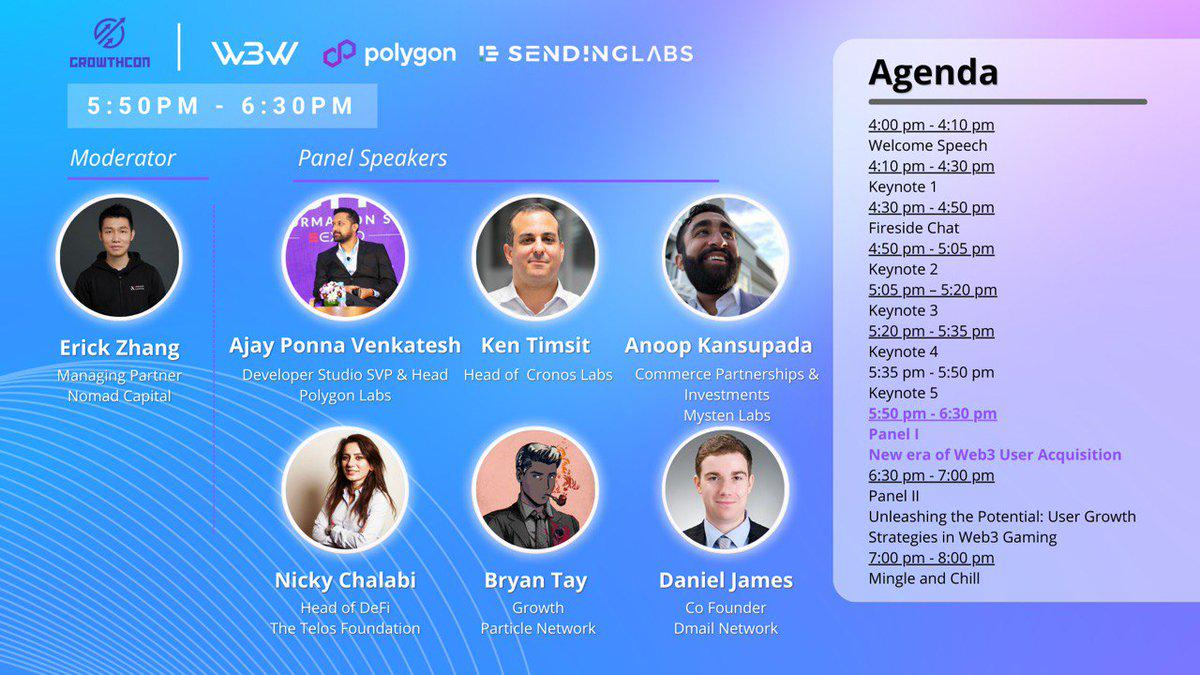 11. Dmail proudly announced its partnership with BNB Greenfield, providing secure and reliable storage services on the blockchain for file storage, email management, and storage capacity upgrades.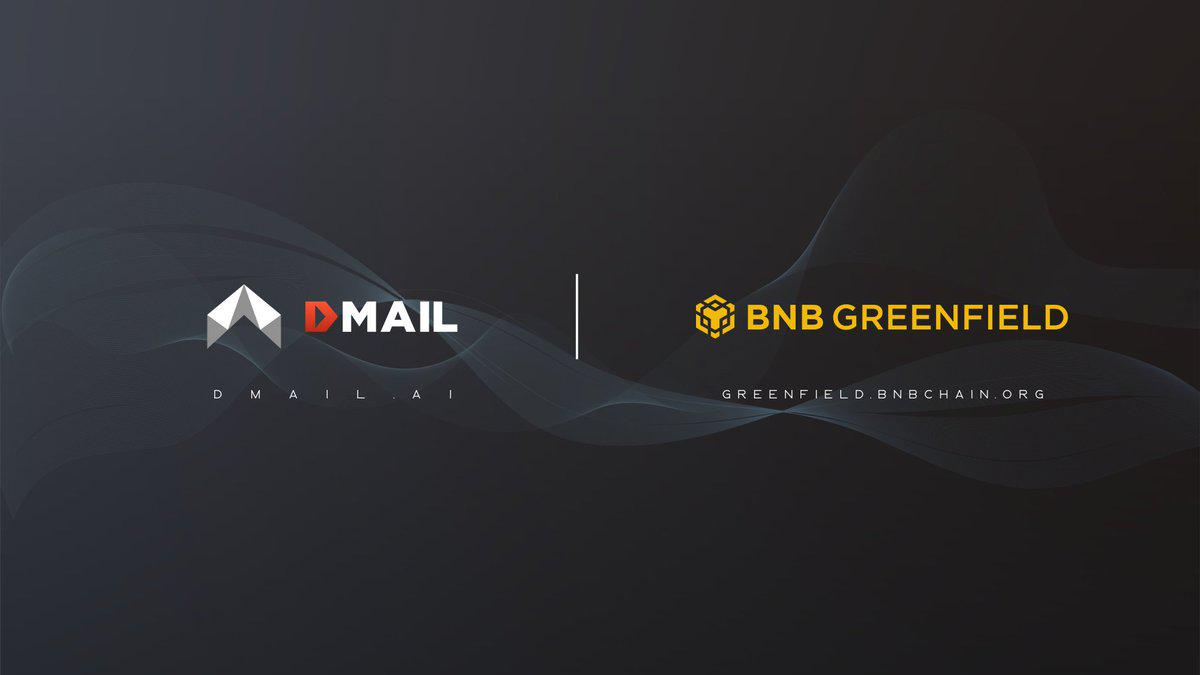 12. Manta released a test network, listing Dmail as one of the first projects to be deployed.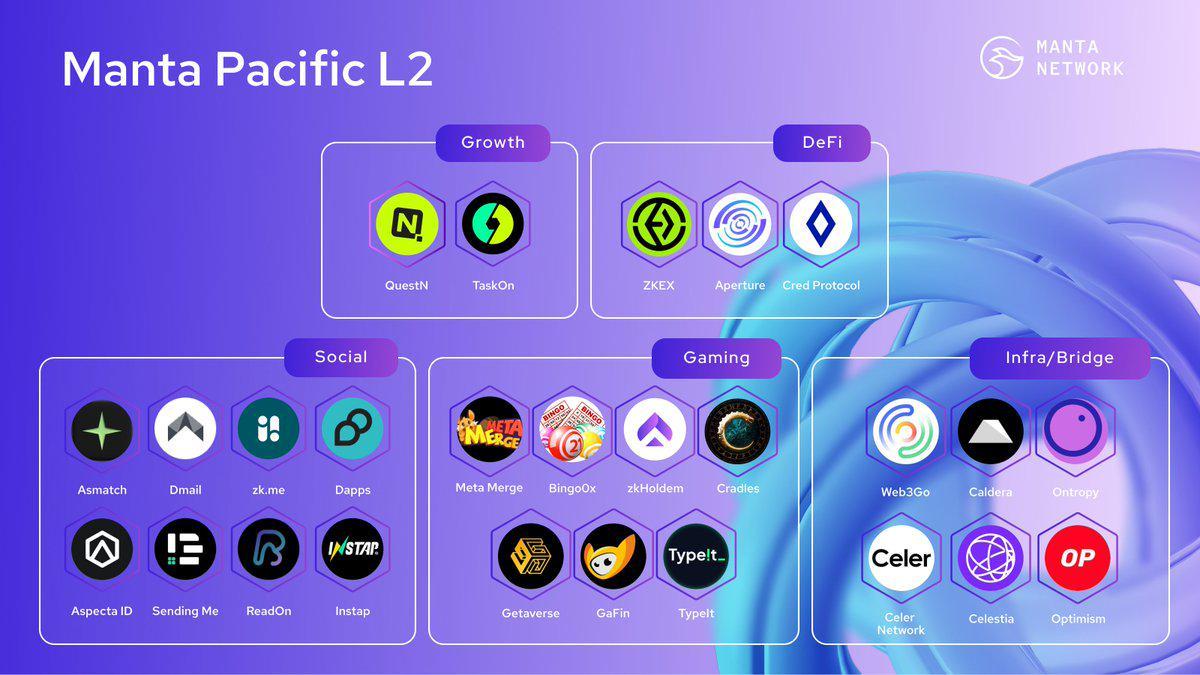 13. Dmail Network participated in a double airdrop with #zkSync.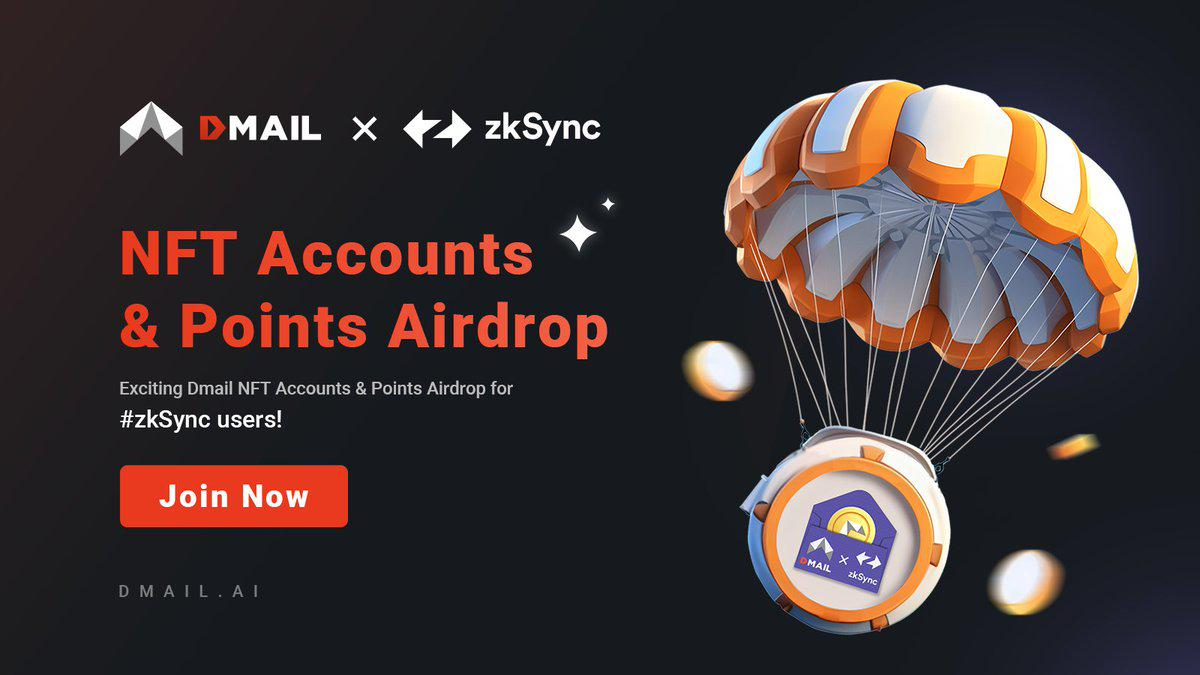 14. BSC Daily recognized Dmail as one of the most promising projects for airdrops.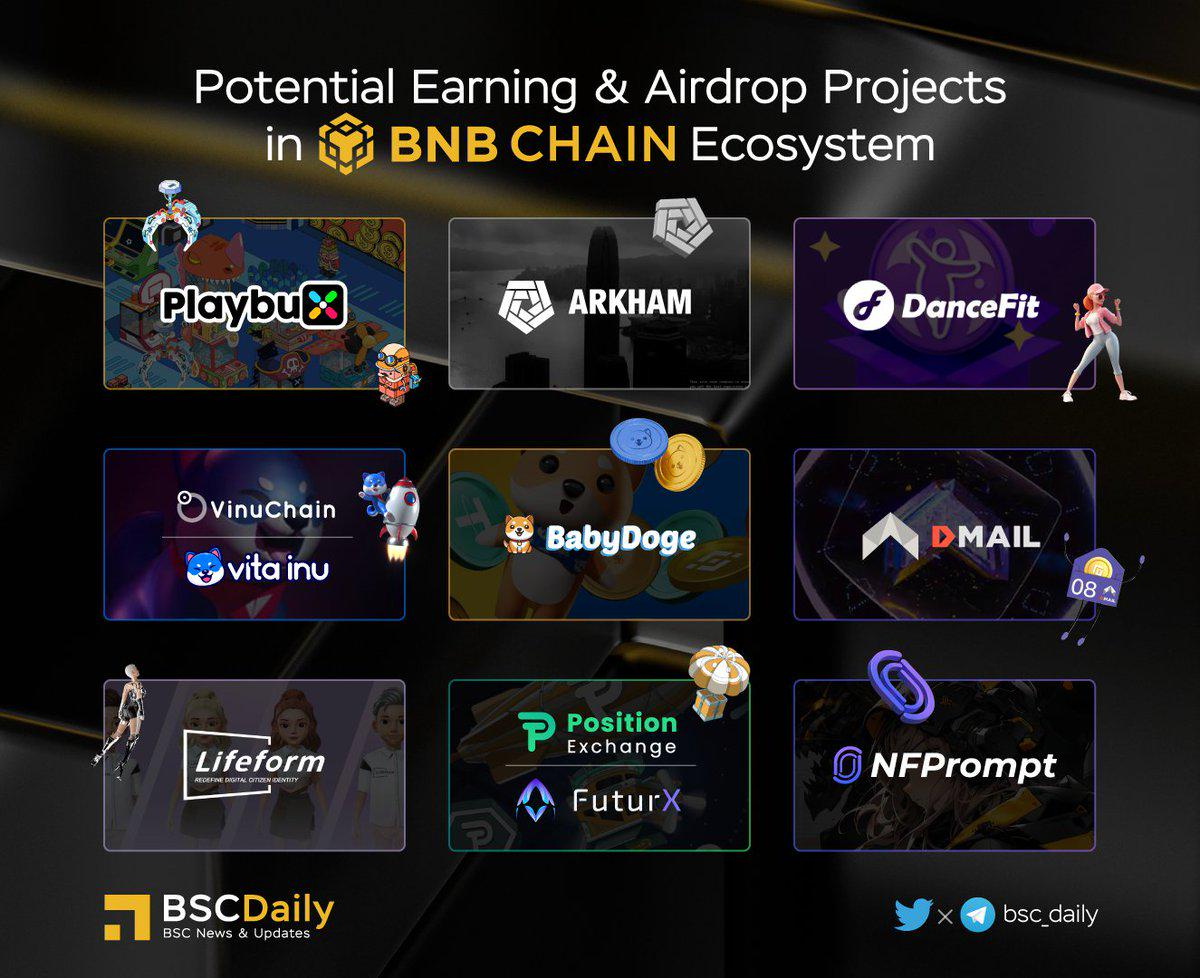 15. Dmail proudly announced the completion of pre-Series A financing.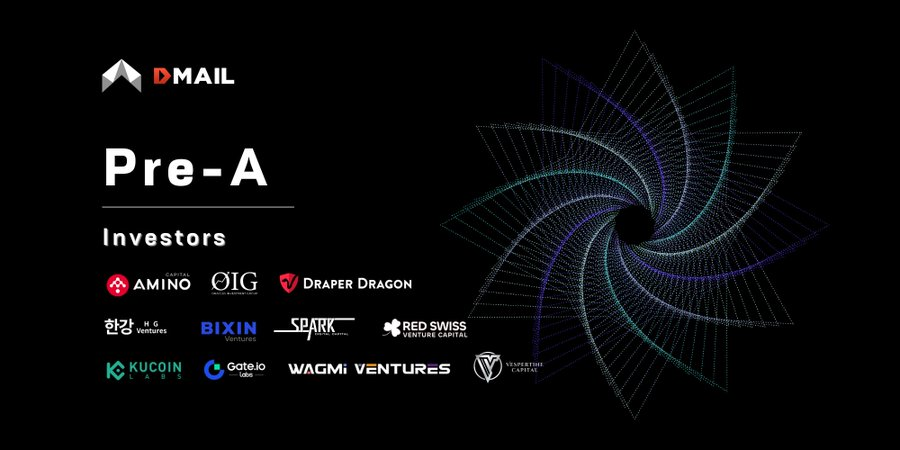 16. Dmail partnered with Bitkeep for a joint airdrop event.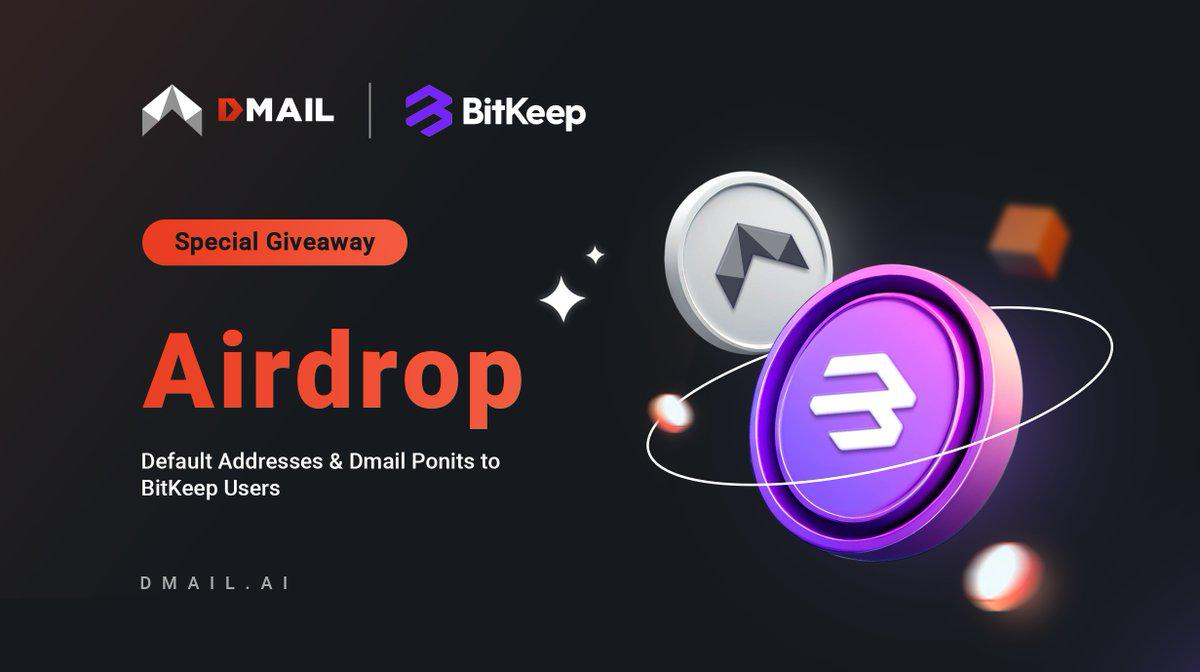 17. Dmail joined SpaceID's Grant program.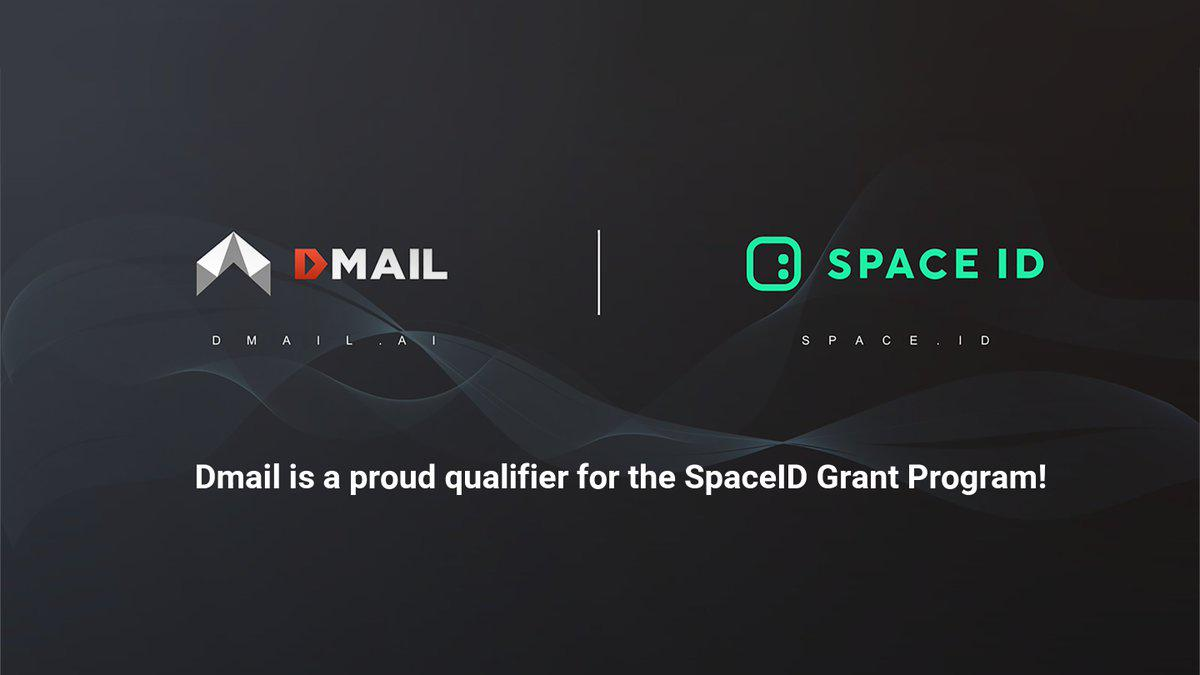 18. The most significant milestone to date: Dmail announced 1,000,000 on-chain addresses on our network. Now isn't that incredible?!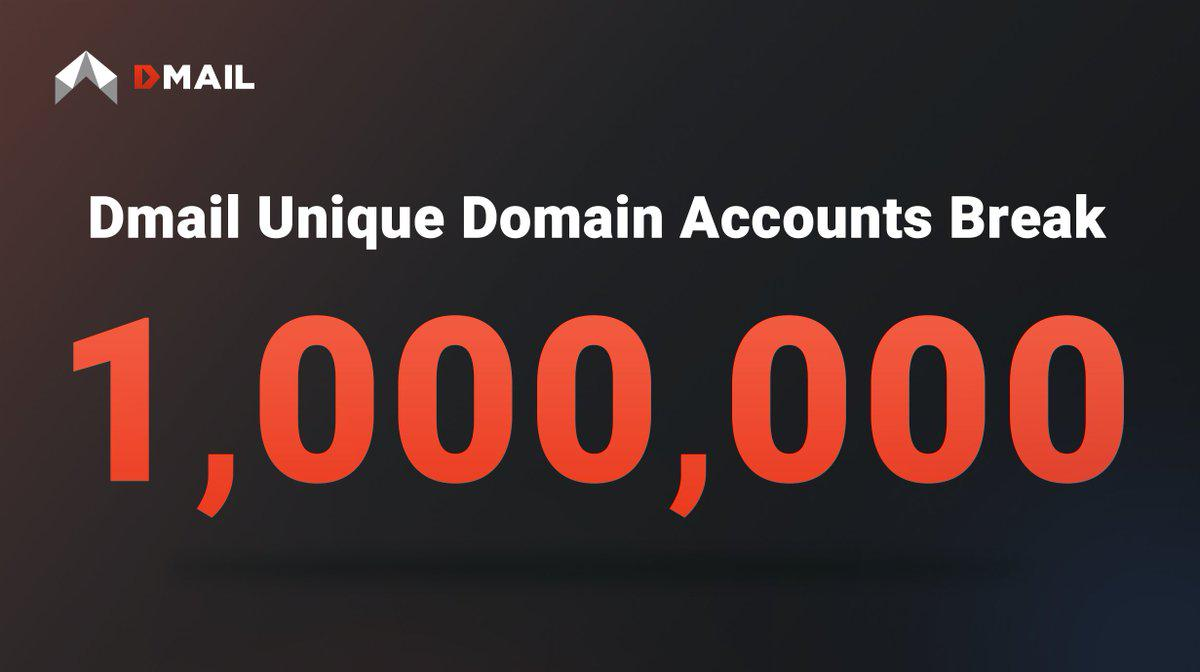 Conclusion
In conclusion, we sincerely thank you for your continued interest and encouragement toward the Dmail team. Throughout this past month, we have relentlessly worked towards delivering an exceptional user experience, ensuring high-quality services for you.
User satisfaction remains our ultimate goal. We will persistently improve and innovate to provide you with an enjoyable, convenient, and secure experience while using Dmail. We will continue to heed user feedback, continuously refining our features and performance to meet your ever-evolving needs.
Data protection remains paramount. We will reinforce security measures to ensure your privacy and data are protected. Your trust is our most valuable asset, and we're committed to meeting your expectations.
Once again, we thank you for growing with us and providing valuable suggestions. Your support propels us forward, and we will continue to evolve, innovate, and deliver top-notch services and solutions.
About Dmail
Dmail Network is constructing an AI-powered decentralized infrastructure that offers unified, anonymous messaging and notification services across various chains and applications. Our mission is to keep users informed and connected in the digital landscape, facilitating seamless access to data and messages.
Dmail Network has secured funding from prominent investors, including HashKey Capital, Draper Dragon, KuCoin Labs, Amino Capital, and HG Ventures. We're proud winners of the 1st prize in the 2021 Wanxiang Hackathon and recipients of the 1st BNB Chain Grant.
Furthermore, Dmail has integrated and provided services for ENS, Unstoppable, SpaceID, Lens, Conflux, BNB Chain, and over 100 other projects.

Connect with Dmail: Beta Mainnet | Website | Twitter | Discord | Gitbook tutorial