Monthly report
Dmail: August Monthly Report
In this month's report, we will share significant developments and breakthroughs achieved by Dmail in August 2023.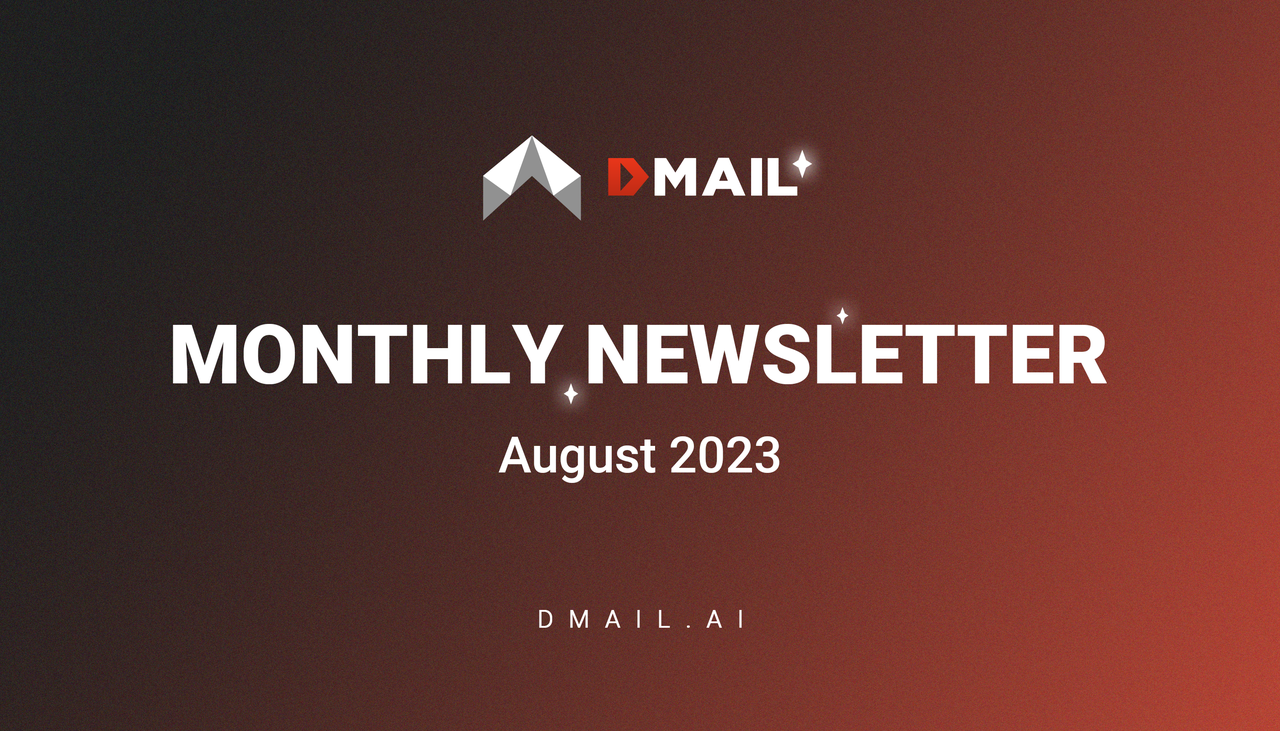 As the scorching summer continues and time flies by, we once again welcome the vibrant month of August. In this exhilarating season, the Dmail team expresses gratitude as we present to you the monthly report for August. We sincerely appreciate your continuous support and trust, which serve as our driving force.
Over the past month, our entire team has been diligently working, not only to enhance existing features but also to explore innovative paths, all with the aim of providing you with an exceptional decentralized service experience. Your valuable feedback and suggestions have always guided us forward, enabling us to make steady progress in a competitive environment.
In this month's report, we will share significant developments and breakthroughs achieved by Dmail in August. We will showcase the new challenges we've faced and provide detailed insights into our strategies to address them. Additionally, we will delve into Dmail's performance in the market to offer you a comprehensive understanding of our progress.
Your active participation as our loyal users is crucial to us. We sincerely hope you find valuable information in this monthly report and welcome your continued input. Only through interaction with you can we better meet your needs and make Dmail a strong asset in your daily life and work.
Please stay tuned to our monthly reports and join us in witnessing Dmail's journey of growth, as we collectively create a brighter future. Thank you for your ongoing support, allowing us to forge a more exciting tomorrow!
Product Updates
This month's primary tasks revolved around optimizing the underlying code of our email service, enhancing the Notify feature, and more. We rolled out a total of 5 versions, with the following features in each:
4.1.0_beta:
Added browser notification feature, which displays notifications when new emails are received.
Automatically forwards new emails to the bound recipient address when an email or TG account is linked.
Introduced Notify global guide and operation guidance.
Various optimizations to the Presale mechanism.
Improved wallet login experience.
4.1.1_beta:
Improved WEB3-related email storage and sending.
Optimized welcome emails.
Simplified Presale code.
4.1.2_beta:
Added 3DNFT query interface provided by Yumi.
Added support for claiming official website Presale orders within the email inbox.
Optimized captcha email templates.
4.1.3_beta:
Fixed login issues and improved notifications.
Resolved point duplication issues.
Deployed Sei mainnet contract.
4.1.4_beta (August 24, 2023):
Added Twitter follow task.
Technical Updates
This month's main focus was on technical improvements to the underlying email service, Sei, Linea mainnet's contract deployment, and new feature development.
Specifics include:
Optimization of Web3 email service's underlying code:
Utilized Rust programming language.
Implemented standard email storage and access interfaces using Dfinity's stable memory storage technology.
Enhanced performance.
Improved user login:
Upgraded @dfinity/agent frontend dependency package, resolving login issues for most users.
Sei mainnet contract deployment:
Used Rust programming language.
Implemented a front-to-back-end transaction generation pattern.
Realized the dmail-20 standard email header contract.
Linea mainnet contract development:
Used Solidity programming language.
Implemented a front-to-back-end transaction generation pattern.
Realized the dmail-20 standard email header contract.
Browser notifications:
Utilized Google's FCM service for email/message browser notifications.
Rust language integration for web3 email service optimizations.
Implemented RPC interfaces for external calls.
Optimized and adapted for browser notifications and forwarding services implemented in the Golang language.
Market Updates
Dmail's Co-founder participated as a speaker in the Binance Live event hosted by Manta.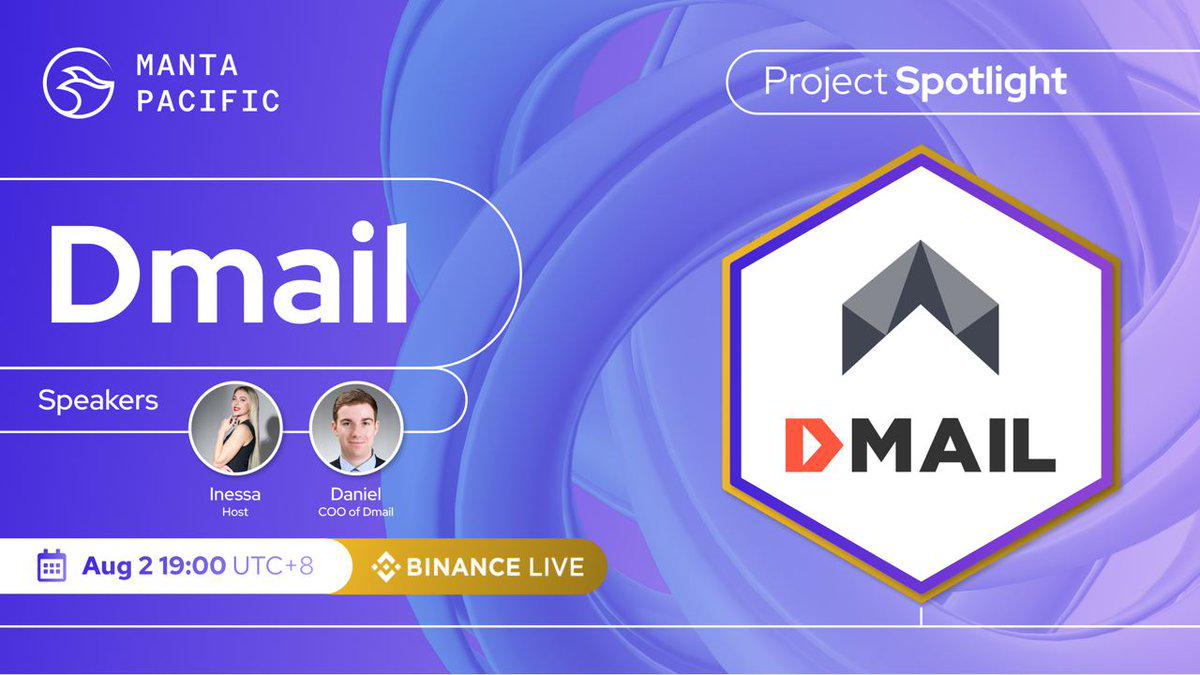 2. Dmail officially supports Starknet network login, allowing Starknet users to acquire 8-11 character Dmail email accounts and potentially receive airdrops in the future.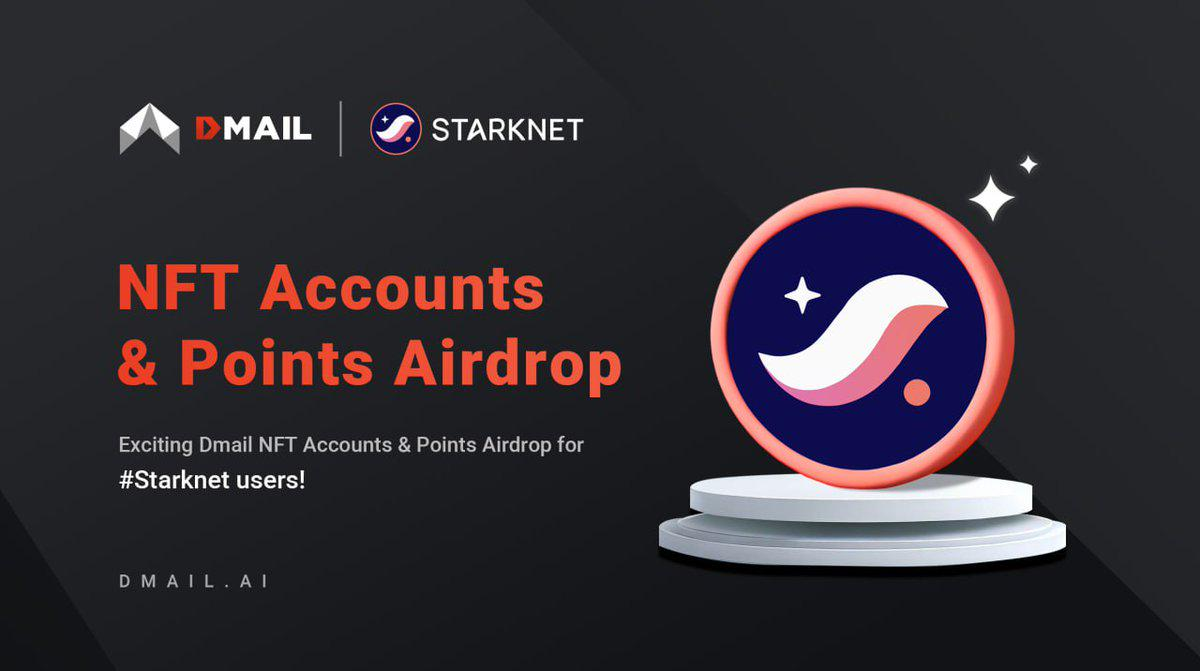 3. Dmail officially launched integration with SpaceID domain names (sei) and, in collaboration with SpaceID, offered 100 whitelist spots to users.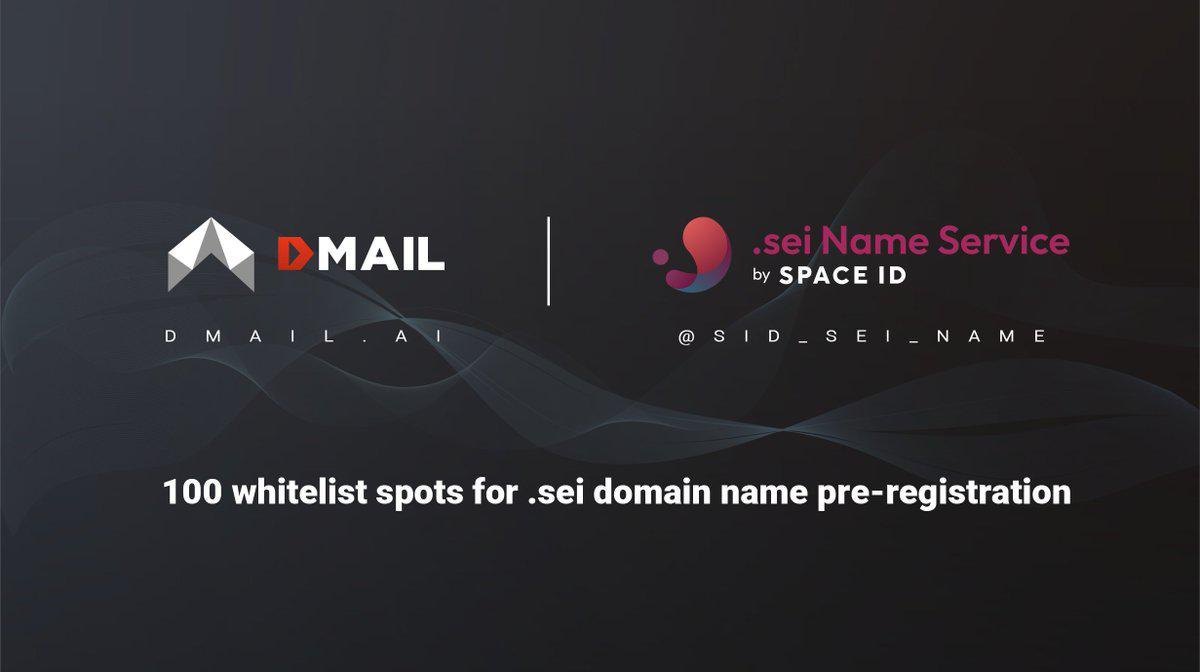 4. Dmail's Daniel delivered a speech as a guest speaker at an online event hosted by Hashkey.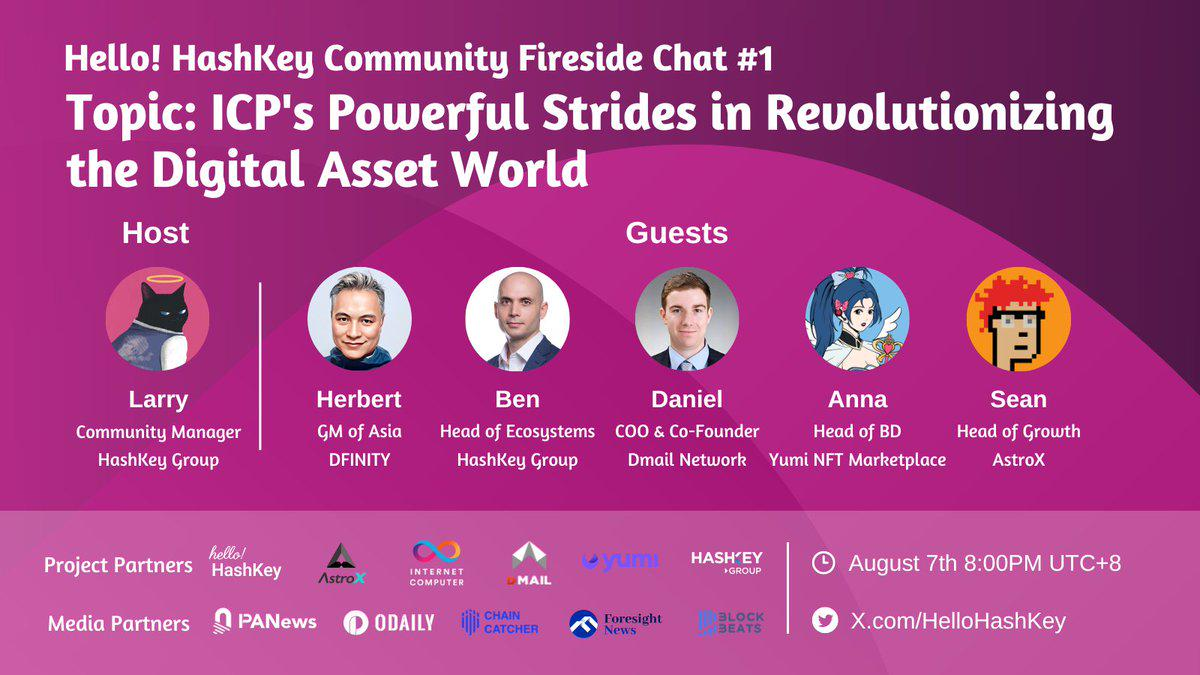 5. Dmail is excited to collaborate with Ruby, exploring further opportunities and technical integration in the Web3 space.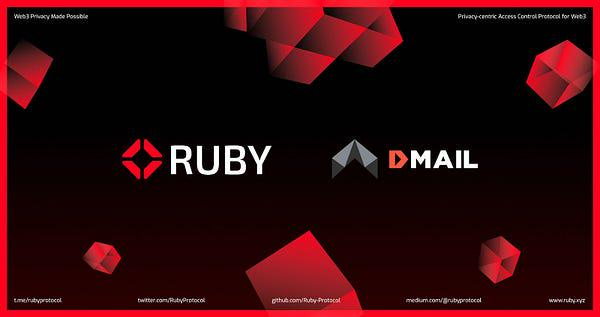 6. Dmail, in partnership with BSCDaily, conducted a Giveaway event for users, offering 8-11 character Dmail email accounts and an additional one million points in rewards.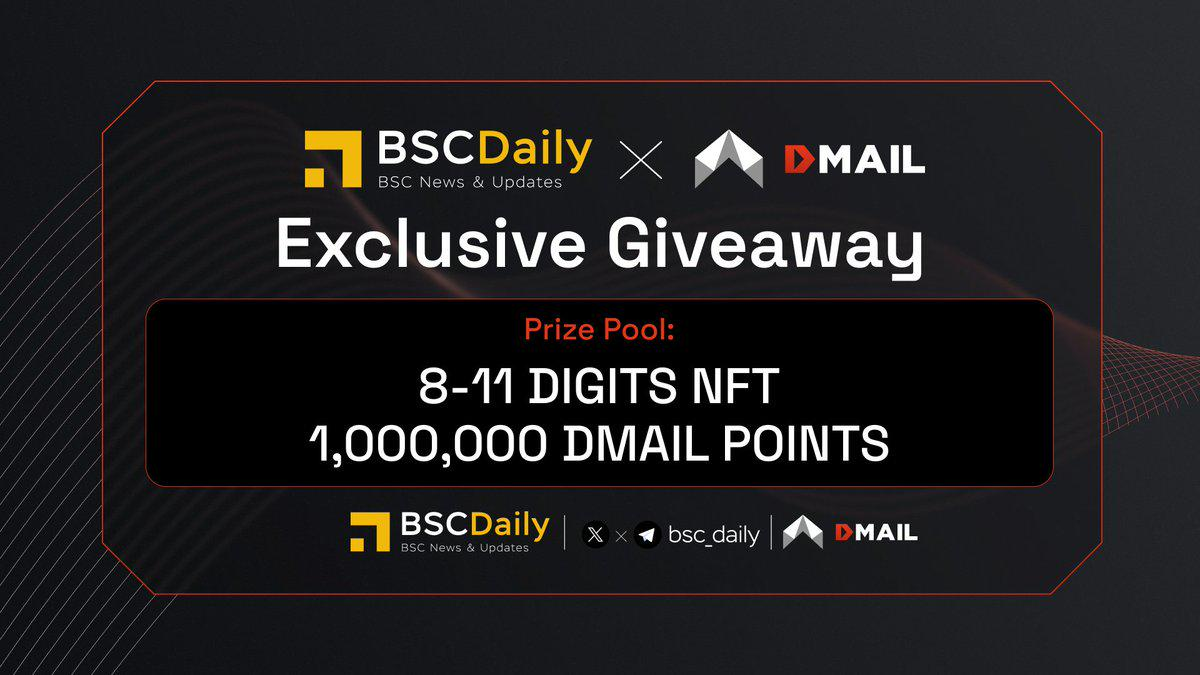 7. Dmail announced the launch of 3D Crystal NFTs on the Yumi platform.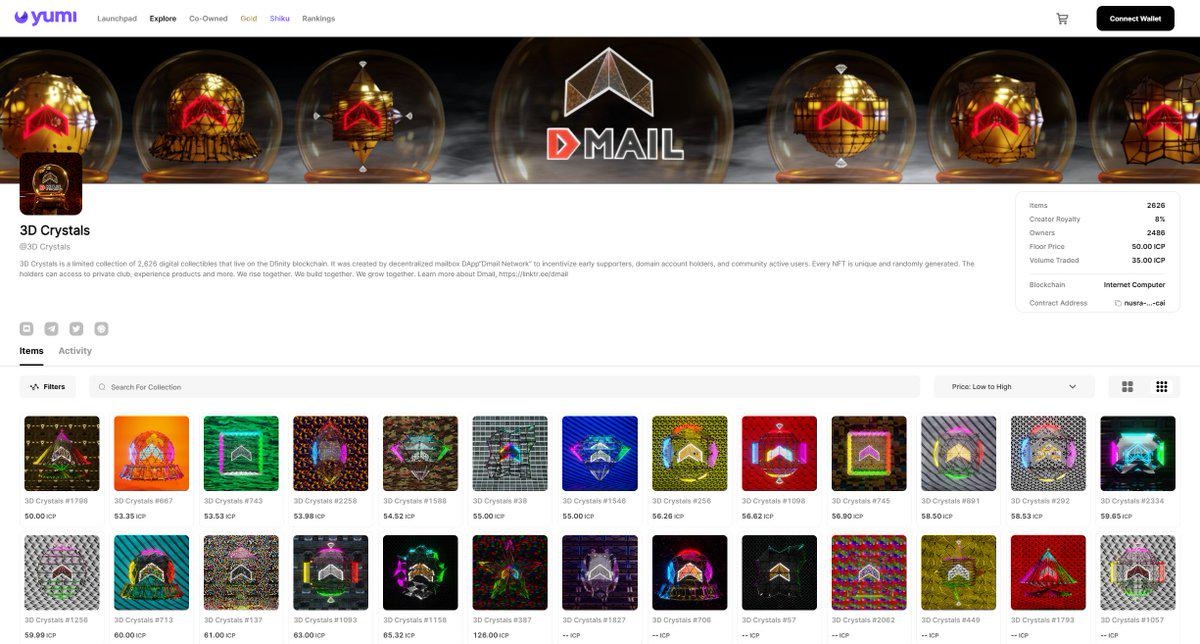 8. Dmail officially partnered with the new public chain, Analog, with plans for deeper cooperation in Web3 communication.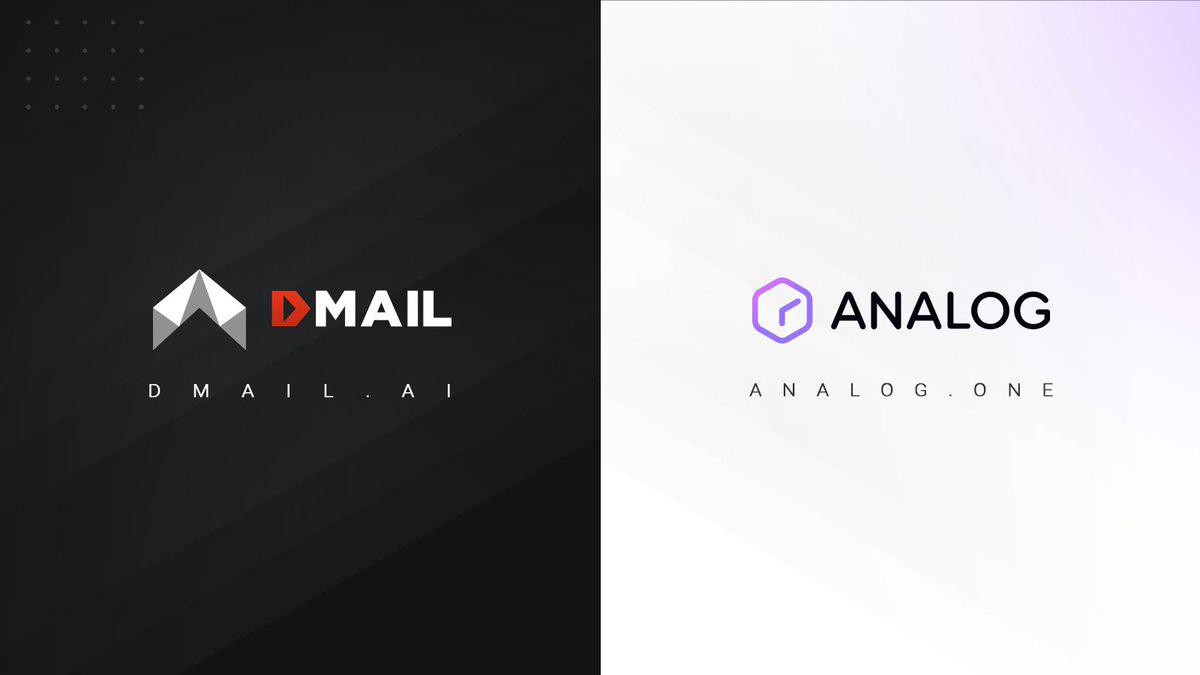 9. Dmail introduced a reward program for contributors, inviting more people to try Dmail and participate in the #MailtoEarn movement.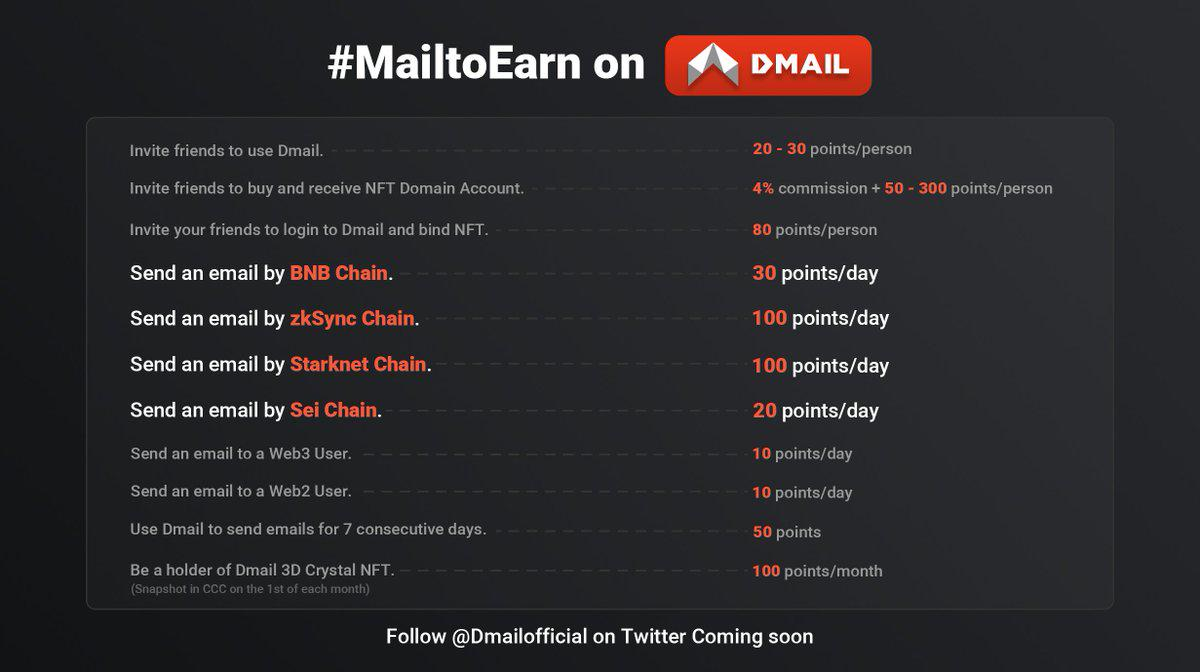 10. Congratulations to Bitget Wallet on its successful rebranding, as Dmail collaborates with Bitget to provide benefits to users.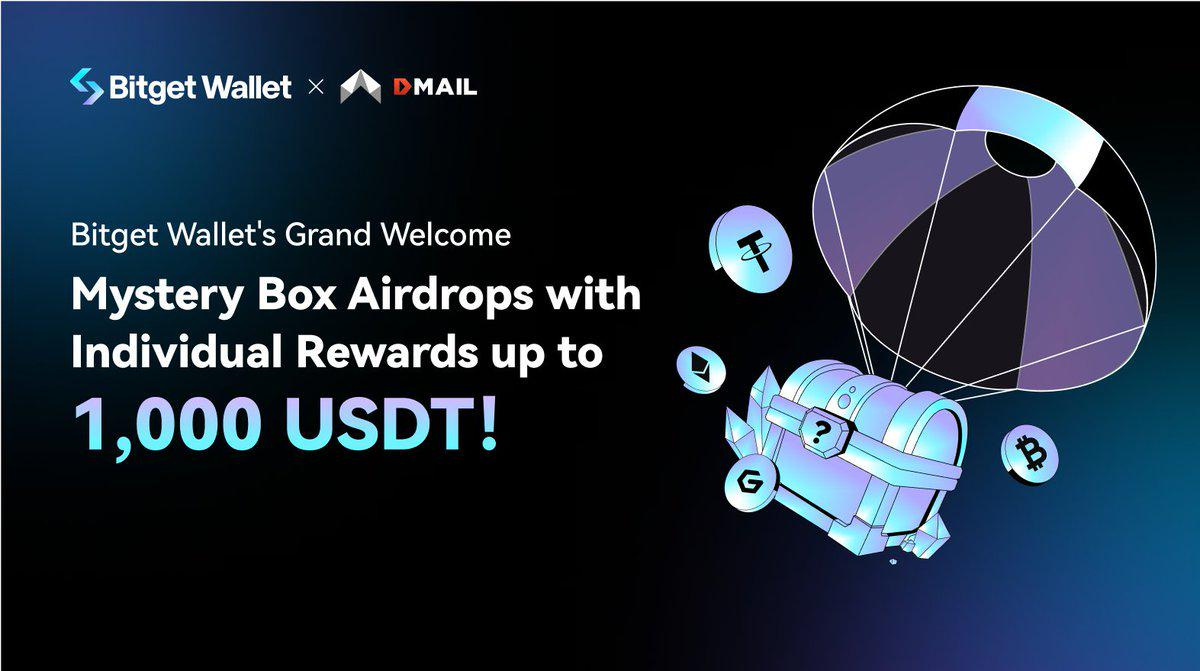 11. The Dmail team had the opportunity to share and introduce Dmail's products in the Ruby community.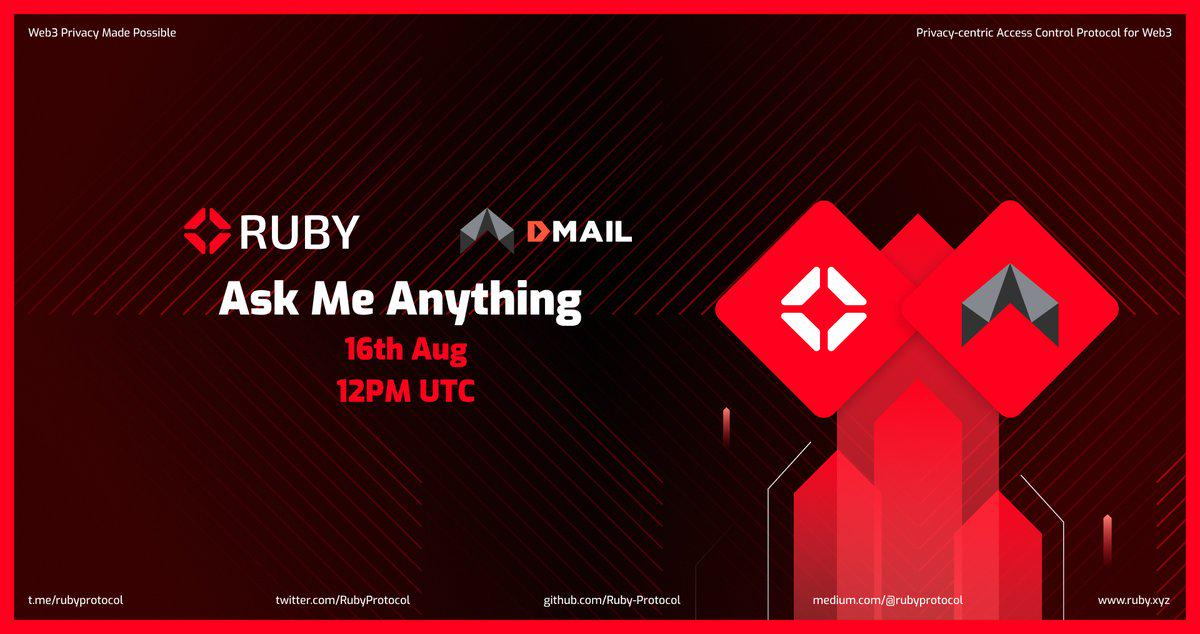 12. Dmail officially launched on zkSync, offering users a chance to receive an email NFT.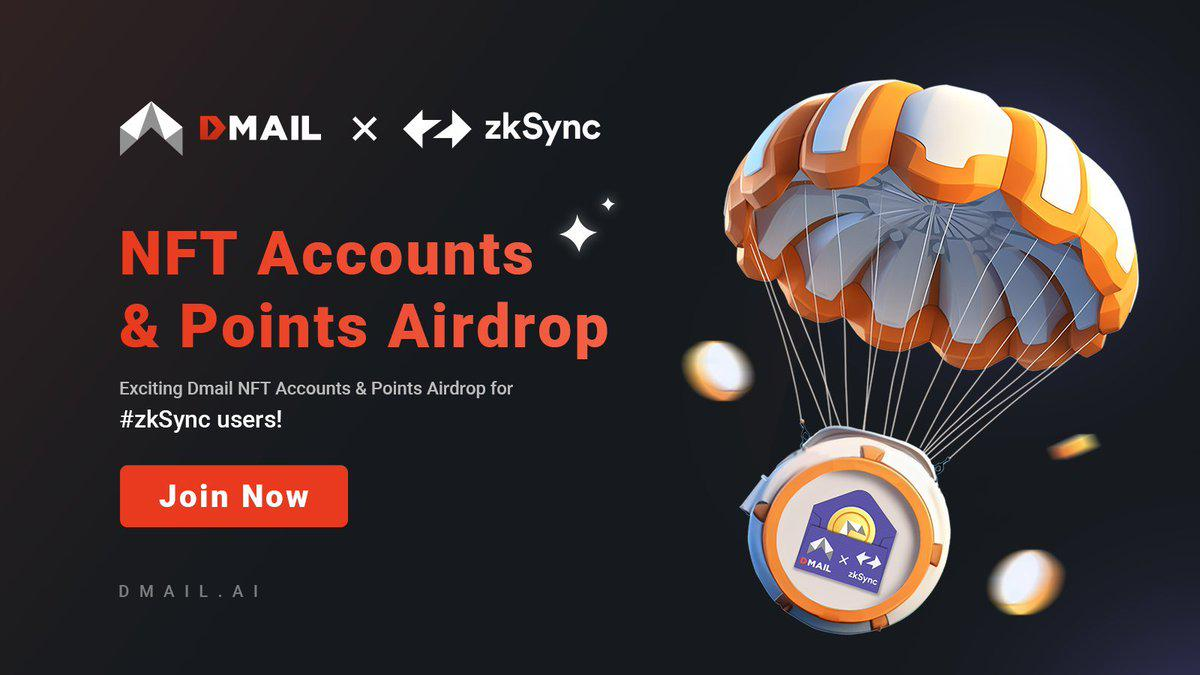 13. In collaboration with CryptoKSA, Dmail conducted a Giveaway event offering over 5000 NFTs, including more than 500,000 Dmail points.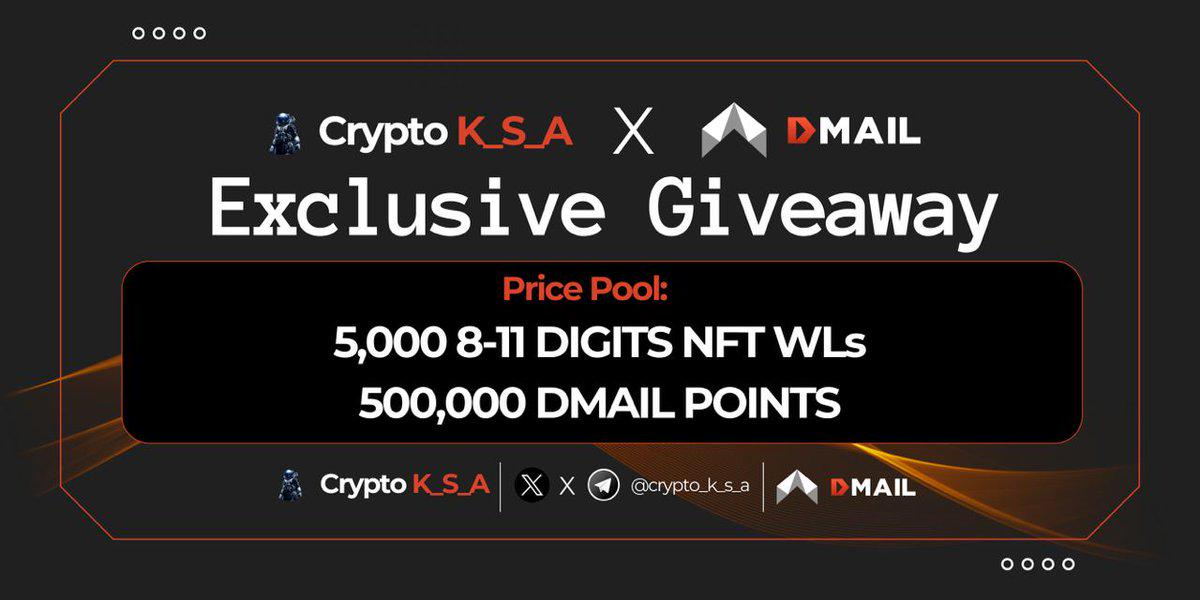 14. Dmail introduced a new feature that allows users to receive Dmail emails simultaneously in their traditional email and Telegram, with plans for Discord and other channels in development.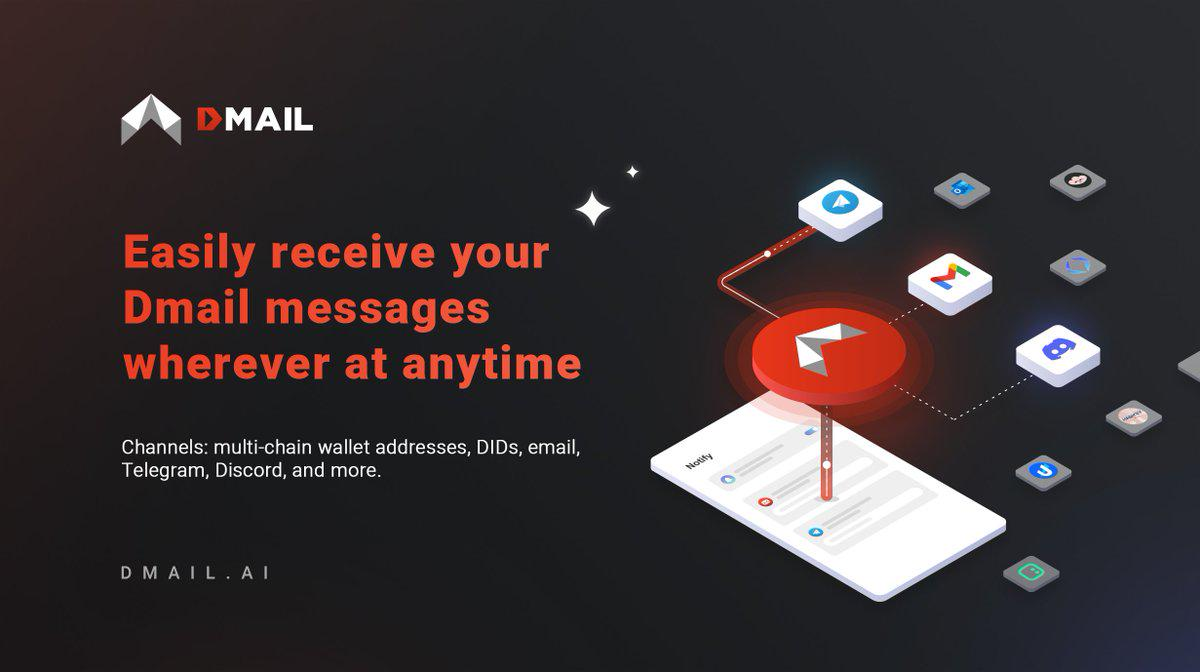 15. Dmail, in partnership with PearDAO, hosted an AMA event to provide a detailed overview of Dmail within the PearDAO community.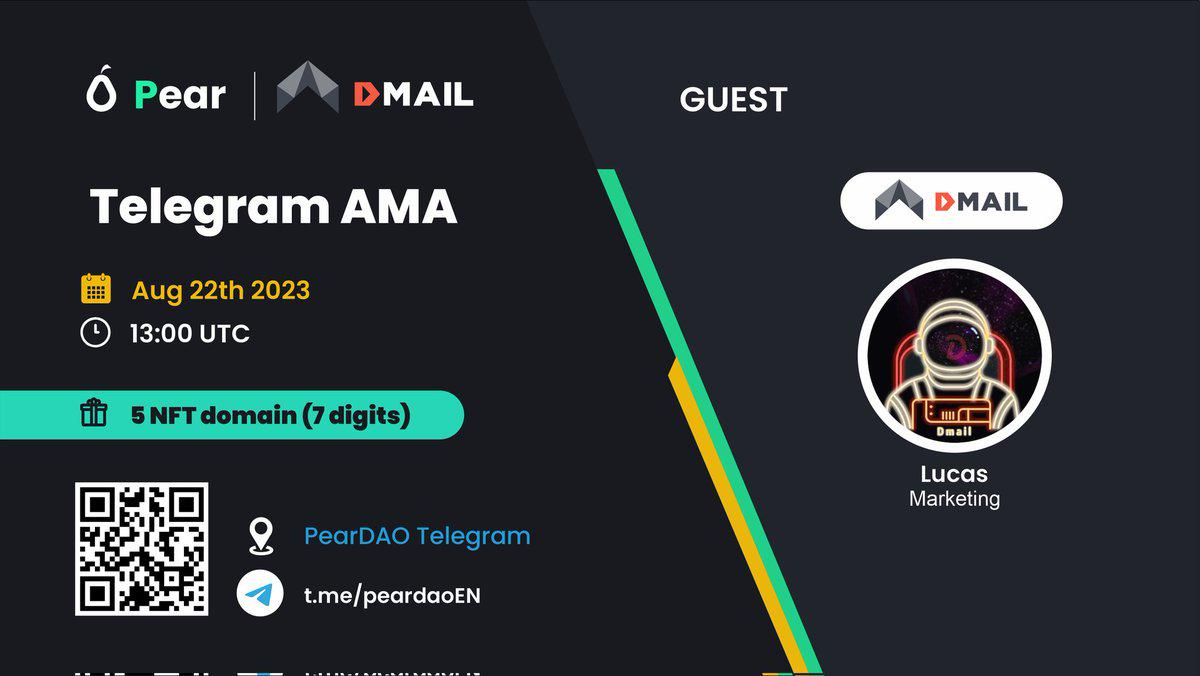 16. Dmail invited guests from Sei to share insights and exciting updates on Dmail's Twitter Space.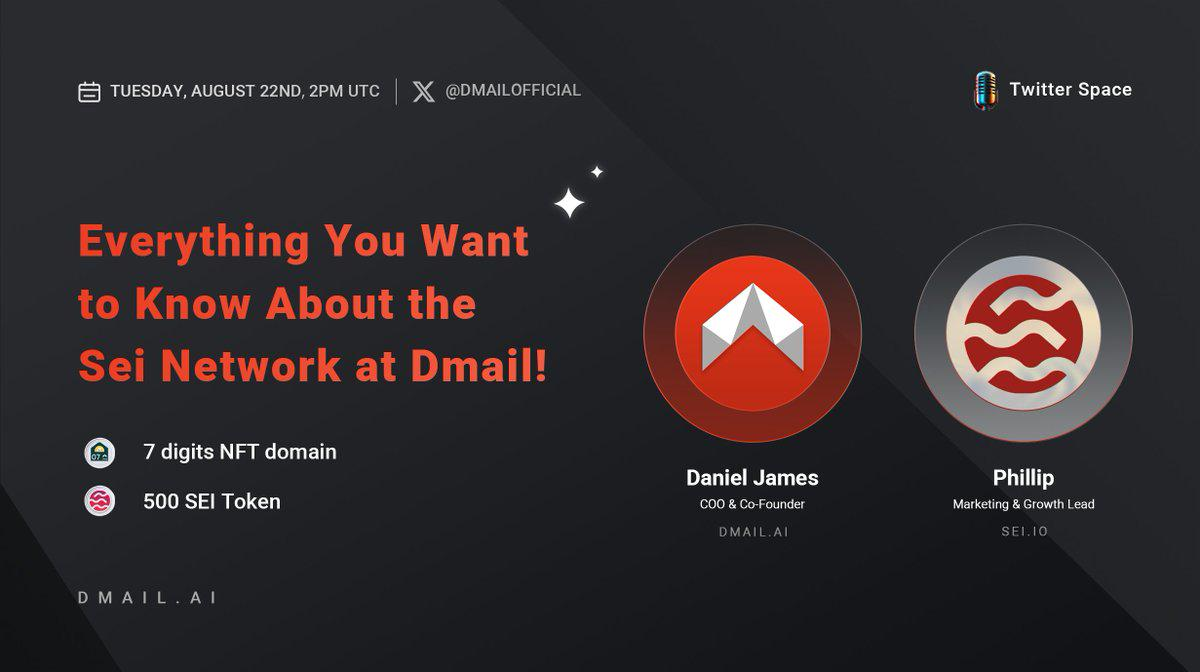 17. Dmail officially joined the zkSync ecosystem, already generating over 2 million on-chain interactions.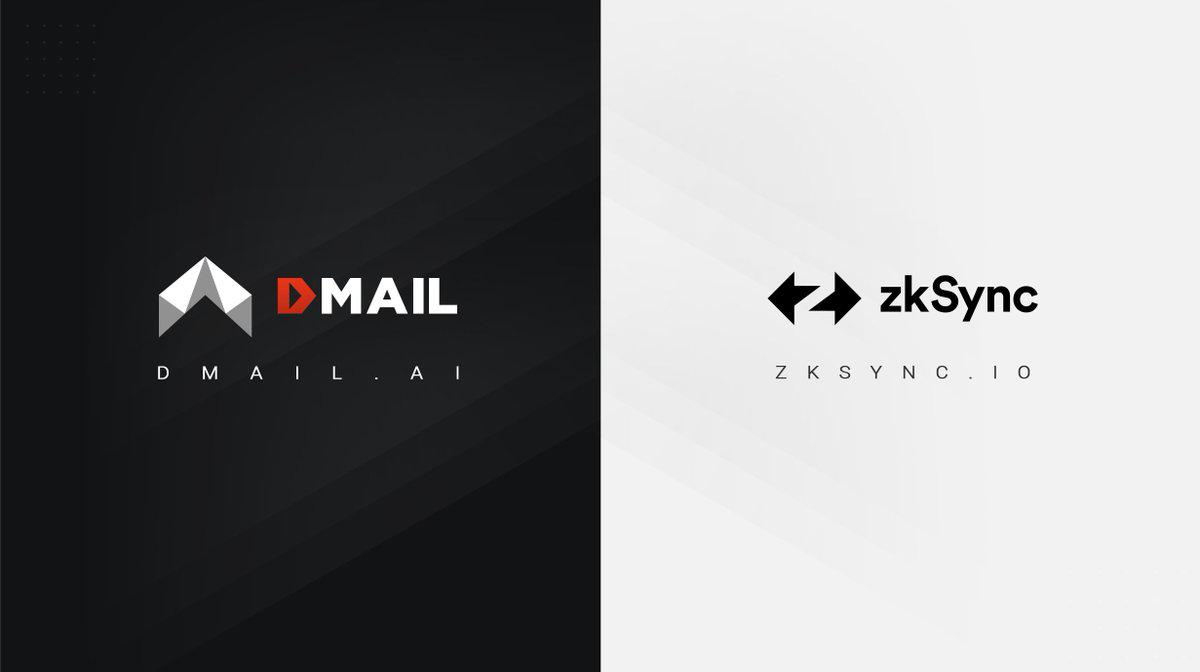 18. Dmail launched on the Sei mainnet, enabling users to send cross-chain messages via Dmail on the Sei mainnet.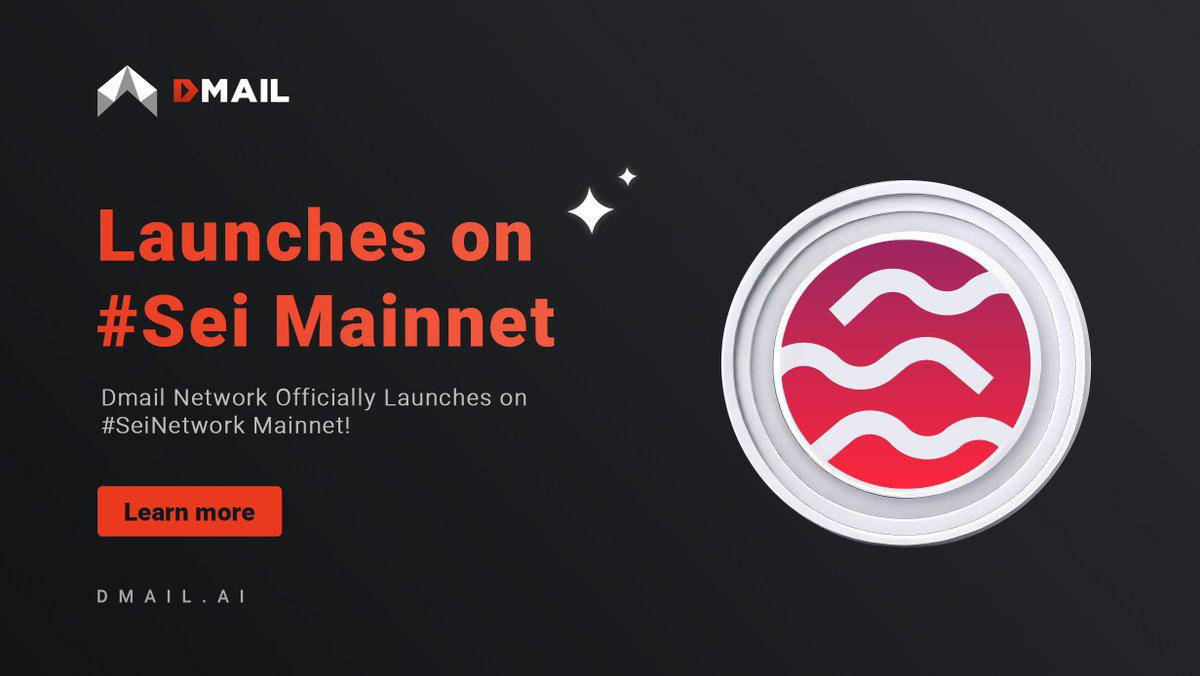 19. Dmail announced that its total user count has exceeded 2 million people, with over 20 million messages transmitted!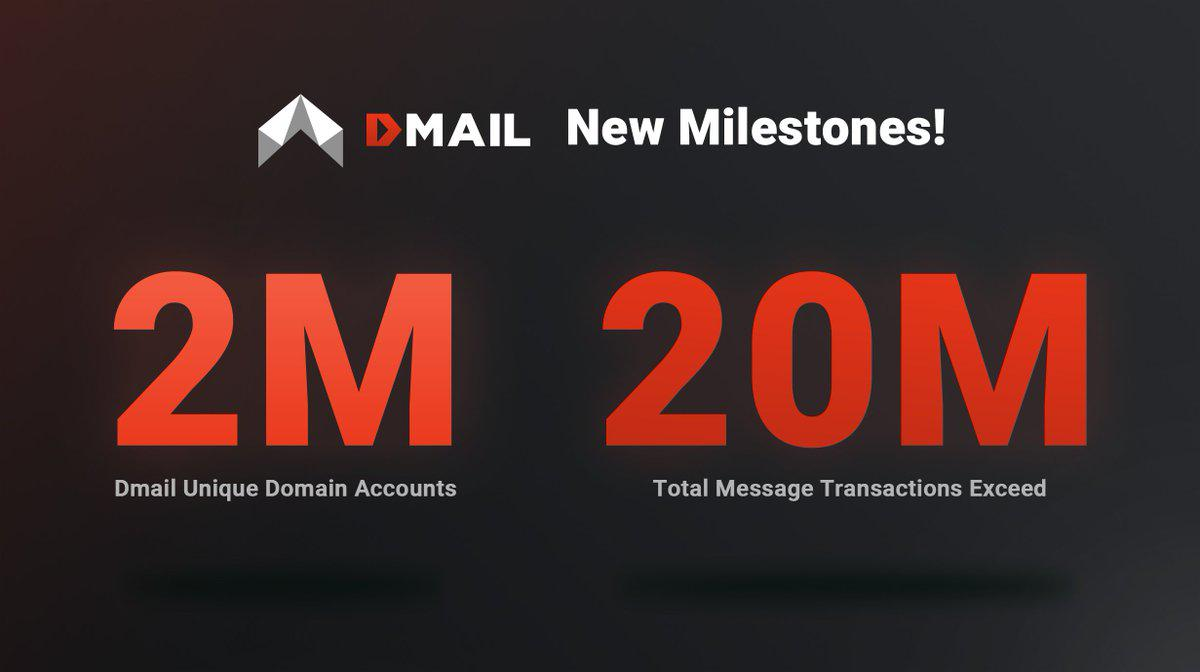 20. Dmail received $4,063.78 in donations from 2,369 contributors during the 18th Gitcoin, as part of the #GG18 donation program for Web3 social projects.
21. Dmail collaborated with EthereumDaily to offer an exclusive Giveaway event for users.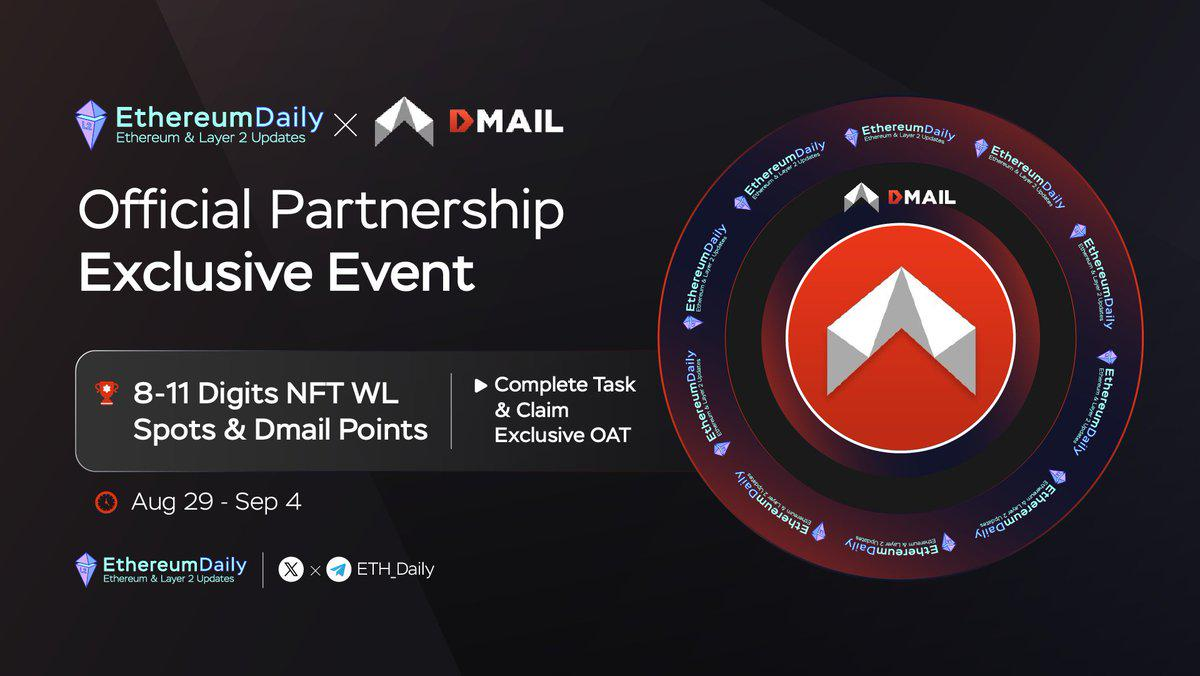 22. Dmail partnered with top-tier public chains to release an activity with a prize pool of over $50,000 for users.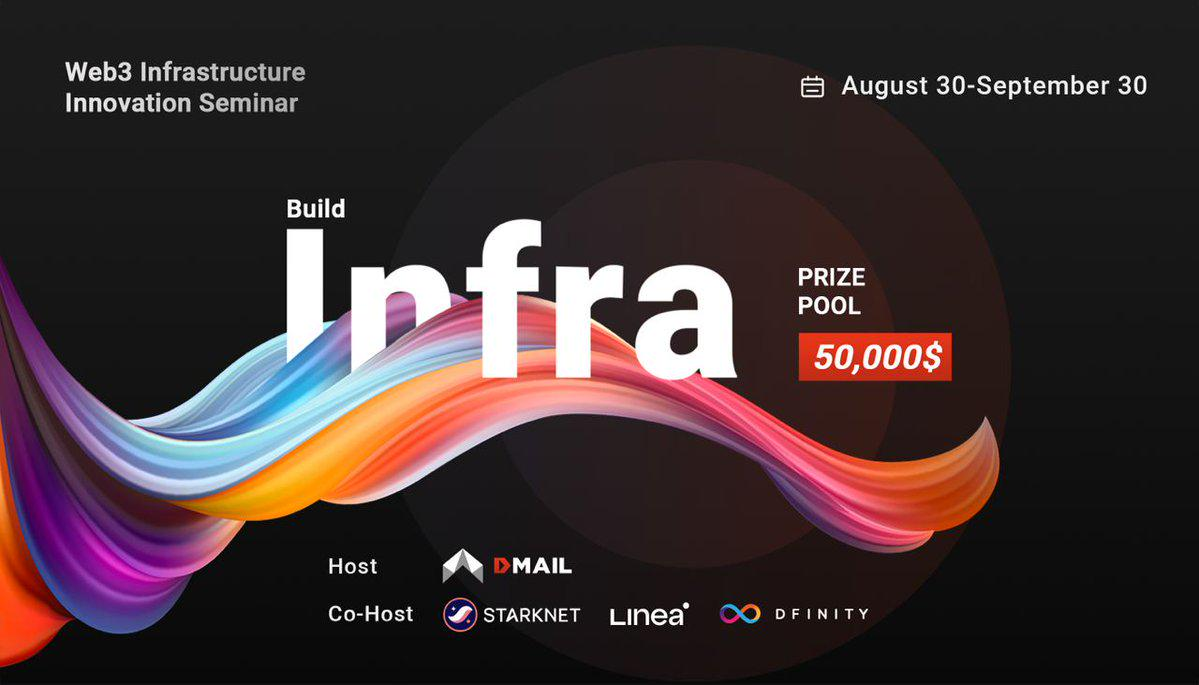 23. Dmail invited leaders from three top-tier public chains, Linea, ICP, and Manta, to share insights and exciting updates in the Dmail community. You can see the details here.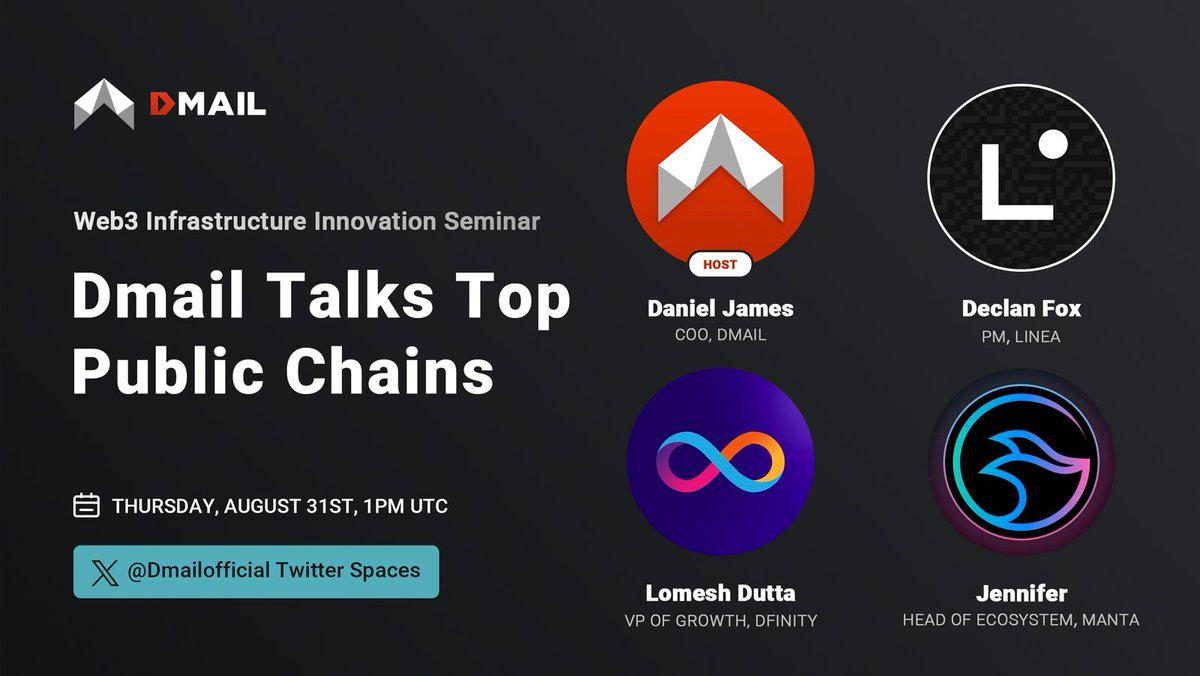 Conclusion
As August arrives, we extend our sincere thanks to you for your continued interest and encouragement of the Dmail team. Over the past month, our entire team has been tirelessly dedicated to providing an outstanding user experience and delivering high-quality services.
User satisfaction remains our ultimate goal, and we will continue to improve and innovate to ensure that your experience with Dmail is enjoyable, convenient, and secure. We will closely monitor your feedback, constantly optimizing our features and performance to meet your evolving needs.
Data protection has always been a top priority for us, and we will further strengthen security measures to ensure the best possible protection of your privacy and data. Your trust is our most precious asset, and we will not disappoint your expectations as we continue to work hard.
Once again, thank you for growing with us and providing valuable feedback. Your support is our driving force, and we will continue to develop and innovate to bring you more high-quality services and solutions. Please continue to follow our monthly reports and join us in witnessing the ongoing progress and growth of Dmail.
About Dmail
Dmail Network is building an AI-powered decentralized infrastructure that provides unified, anonymous messaging and notification services across multiple chains and applications. Our mission is to keep users informed and connected in the digital landscape, enabling effortless and seamless access to data and messages.
Dmail Network has received funding from HashKey Capital, Draper Dragon, KuCoin Labs, Amino Capital, HG Ventures, and more than 20 top global VCs. We are proud to have won first prize in the 2021 Wanxiang Hackathon and to have received the first BNB Chain Grant.
Dmail has also integrated and provided services for ENS, Unstoppable, SpaceID, Lens, Conflux, BNB Chain, and more than 120 projects.
Connect with Dmail: Website | Twitter | Discord | Github | Telegram