Monthly report
Dmail Monthly Newsletter | June 2023
Newsletter for Dmail Network: June 2023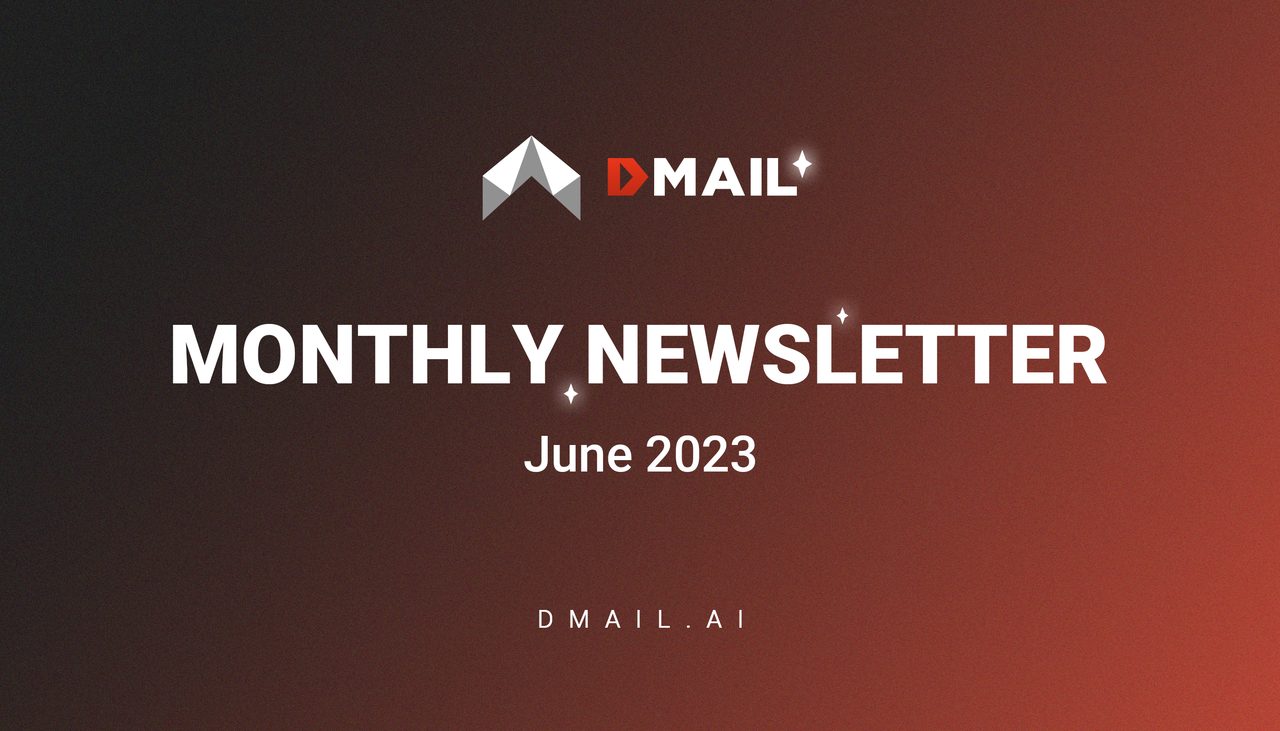 With summer's arrival, we excitedly welcomed the vibrant month of June. At this exciting moment, we are delighted to present to you the June monthly report of Dmail, and we thank you for your continuous support and trust.
Over the past month, our team has worked tirelessly to provide you with a higher quality, more convenient, and more secure decentralized service. We appreciate your support for our continuous improvement efforts and valuable feedback. These motivations drive us to progress and constantly create a better user experience for you.
In this monthly report, we will showcase the important milestones, breakthroughs, and future development plans of Dmail in June. Additionally, we will share the achievements in the market to help you better understand what we have been working on.
As a loyal user, your participation and suggestions are crucial to Dmail. We hope you find helpful content in the monthly report and are willing to share more valuable opinions with us. We can continue to grow and improve through your support and feedback, making Dmail a practical assistant in your daily work and life. Thank you!
---
Product Updates
Dmail Product Monthly Report - June 2023: This month's main focus was on upgrading the new account system and developing DID and the Dmail Console. Three versions were released, and the specific features of each version are as follows:
3.1.6_beta:
Added the functionality of SEI wallet login for NFT transfer.
Manta wallet login with 0GAS free mint.
3.1.7_beta:
IoTeX DID launch, supporting free mint.
PearDao launched, supporting free mint.
3.1.8_beta:
Support for the Solana network.
Support for Phantom Wallet login with 0GAS free mint.
---
Technical Progress
Completed the code development for new features, including user subscription, message source, message notification, and message forwarding modules. The internal testing for the Dmail mailbox user subscription and shared link subscription functionality has been submitted.
Completed the code development for the SDK service used by third-party users. Provided interfaces for user synchronization, message binding, and message sending/receiving. This service offers developers a simple, user-friendly toolkit for integrating and interacting with our third-party systems.
Completed the testing deployment of the SDK server and added multiple nodes to ensure the availability and stability of the SDK service.
Completed technical integration documents, including: Greenfield, ZK and TEE, while expanding the technical coverage of Dmail in user authentication, user privacy, and decentralized data storage.
Launched Worldcoin ID login and real identity verification functionality. Users can log in to the Dmail system by scanning a QR code using the Worldcoin mobile application. Dmail users can use Worldcoin for real identity verification, helping Dmail verify spam emails and enhance system security and user trust.
Completed the code development for the new IoTeX chain contract, conducted testing in the test environment, and enabled IoTeX users to send and receive emails within Dmail using their .io domain.
---
Market Updates
Dmail Beta Mainnet officially celebrated its first anniversary, achieving significant milestones in the past year: 305,000 on-chain registrations, 192,000 unique addresses, 6.2 million message transmissions, 52 product iterations, and 82 feature iterations. Dmail has provided secure services to over 300,000 users, enhancing multi-chain messaging.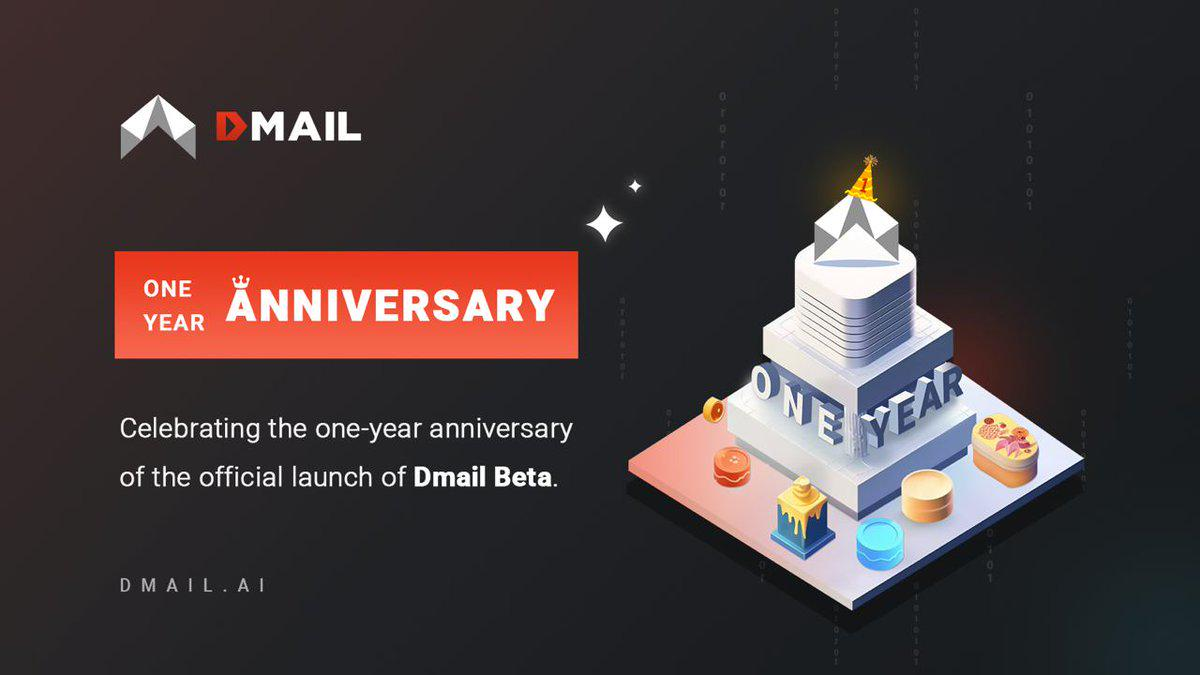 2. Our team members were honored to be invited by PearDAO and made wonderful presentations to their community.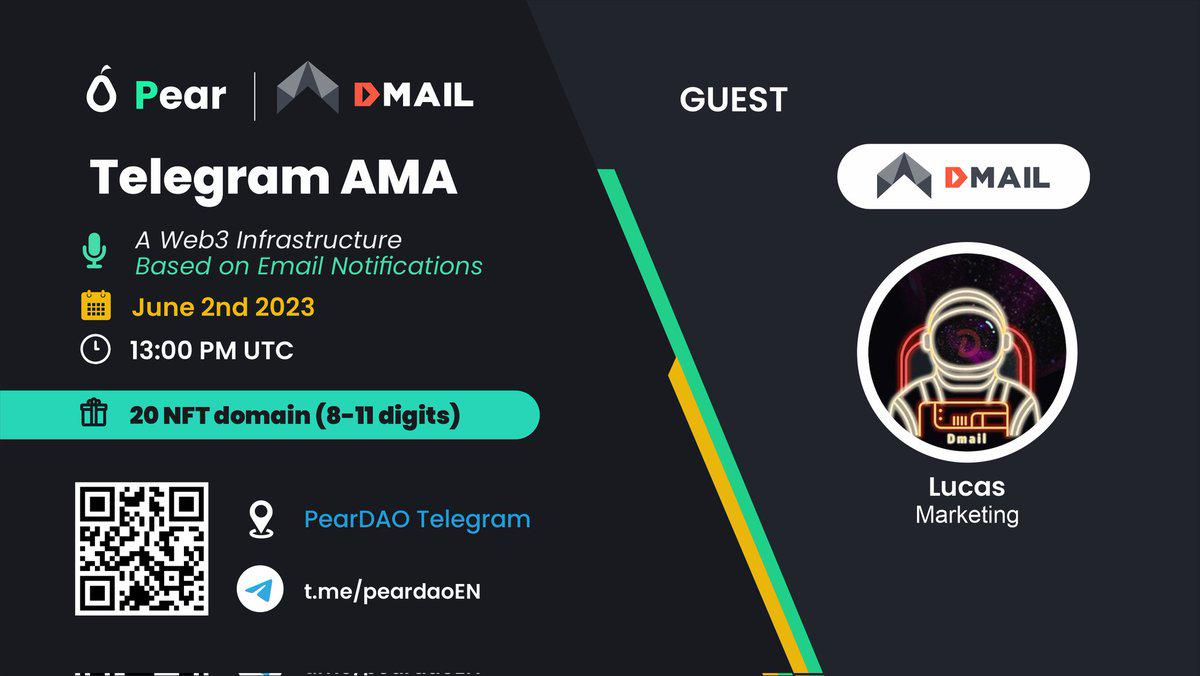 3. We are excited to announce that Dmail Network has been added to the SEI ecosystem! Join us as we expand our coverage and unlock seamless communication on a faster Layer 1 chain. Exciting times are coming!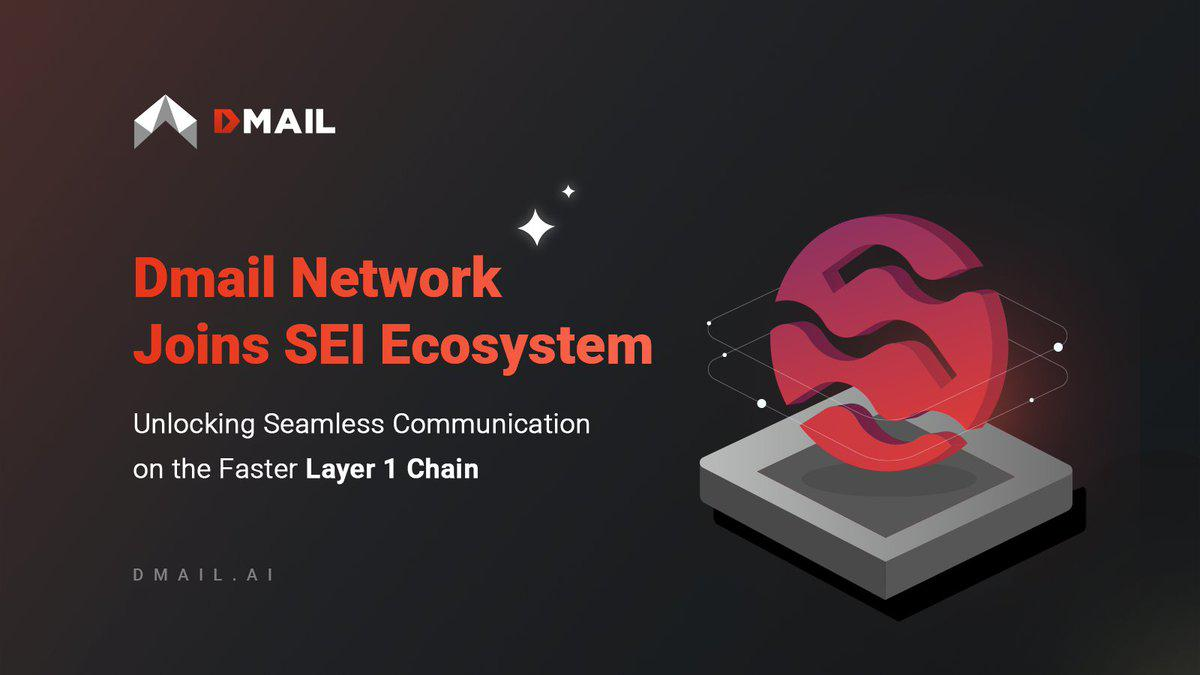 4. The Dmail COO met with the Worldcoin team at buidl_asia, where his iris was scanned and verified for the application. It was a great time spent with a fantastic project with tremendous potential!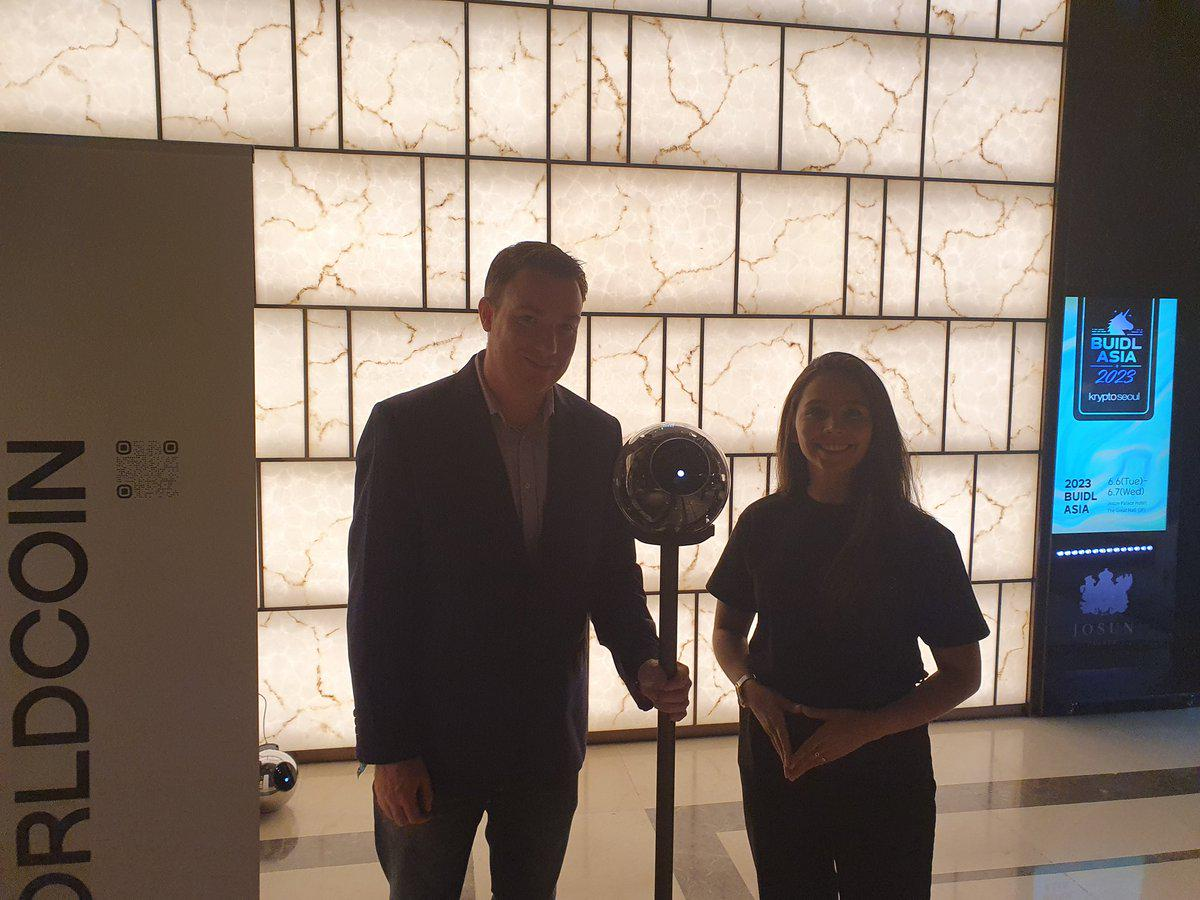 5. Dmail has officially launched our blog, where users can find clear and comprehensive information about Dmail. Here, you can find our Complete Guide to the Dmail Network.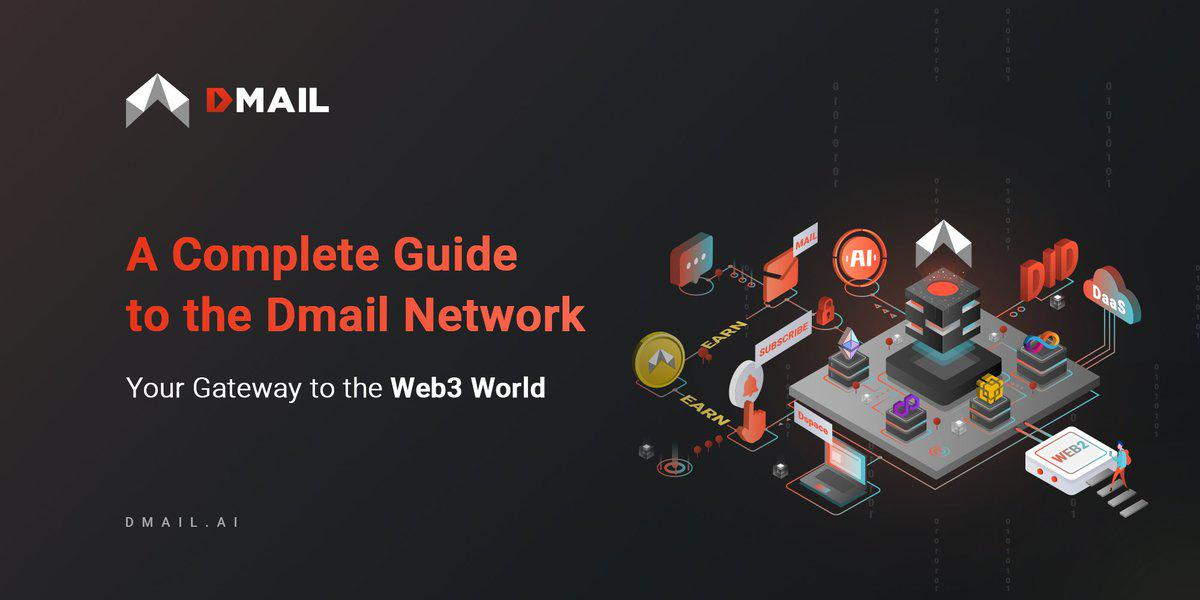 6. Dmail is pleased to be deployed on the BNB Chain, and we are grateful to the BNB team for their support as the first grant recipient.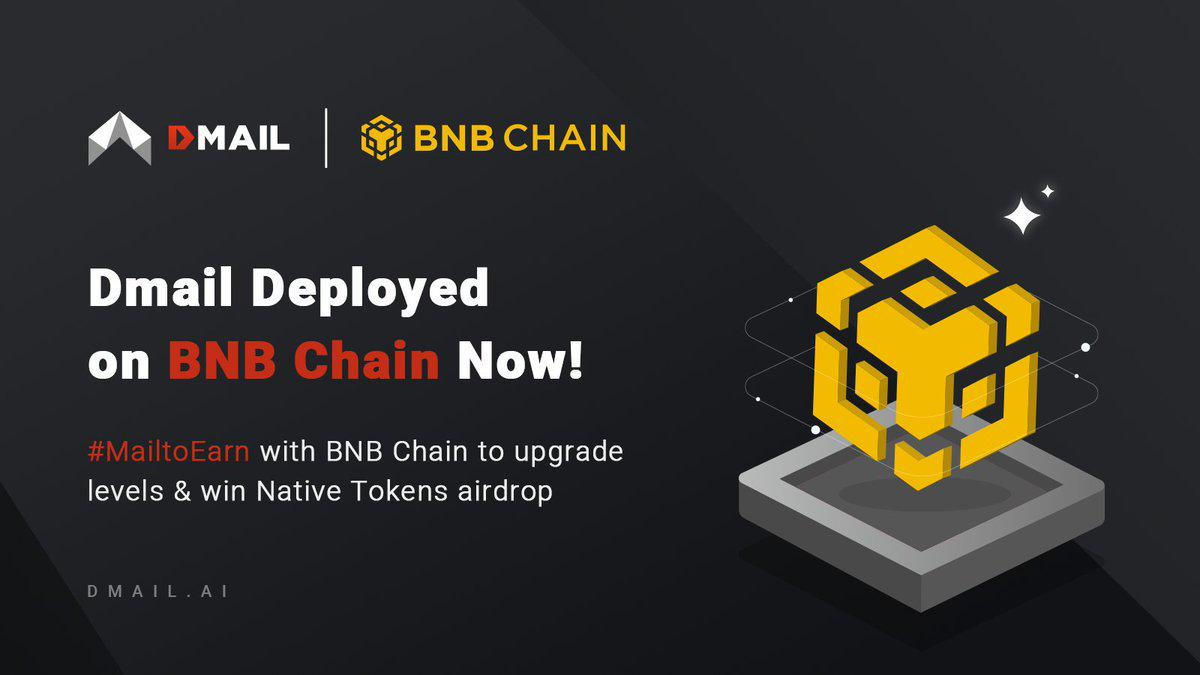 7. Manta Network brings seamless and private Web3 communication to Dmail! Manta wallet users can securely access Dmail by logging in with their Manta wallet address.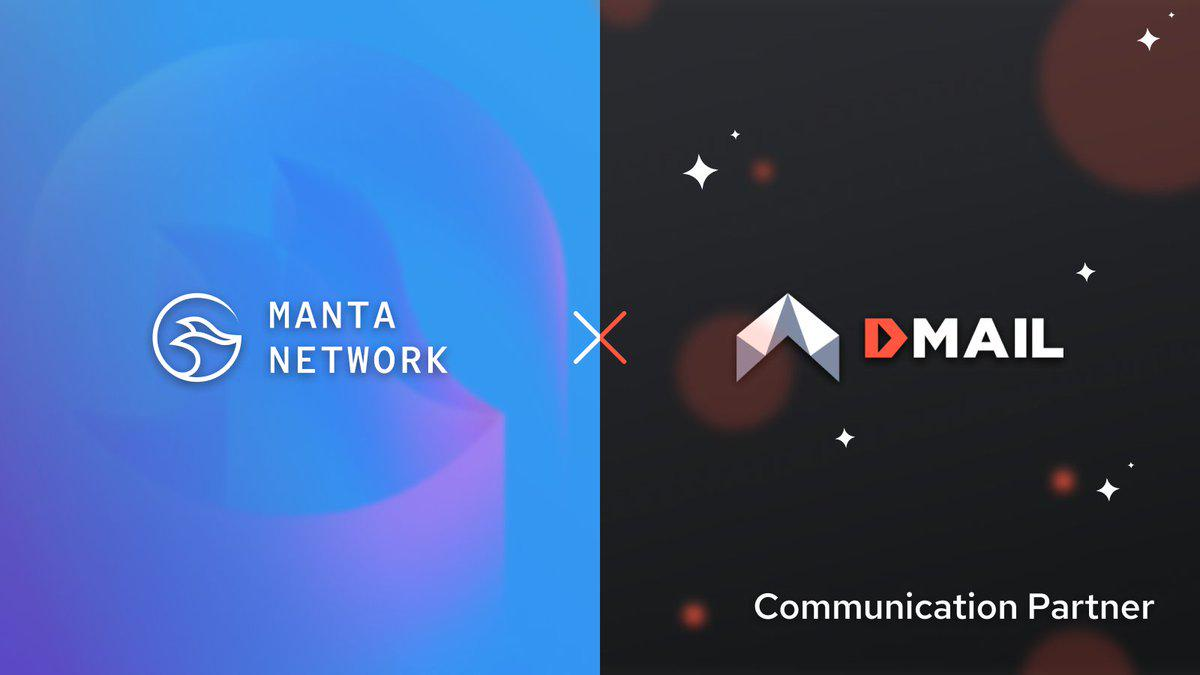 8. Dmail is excited to announce our partnership with SecondLive.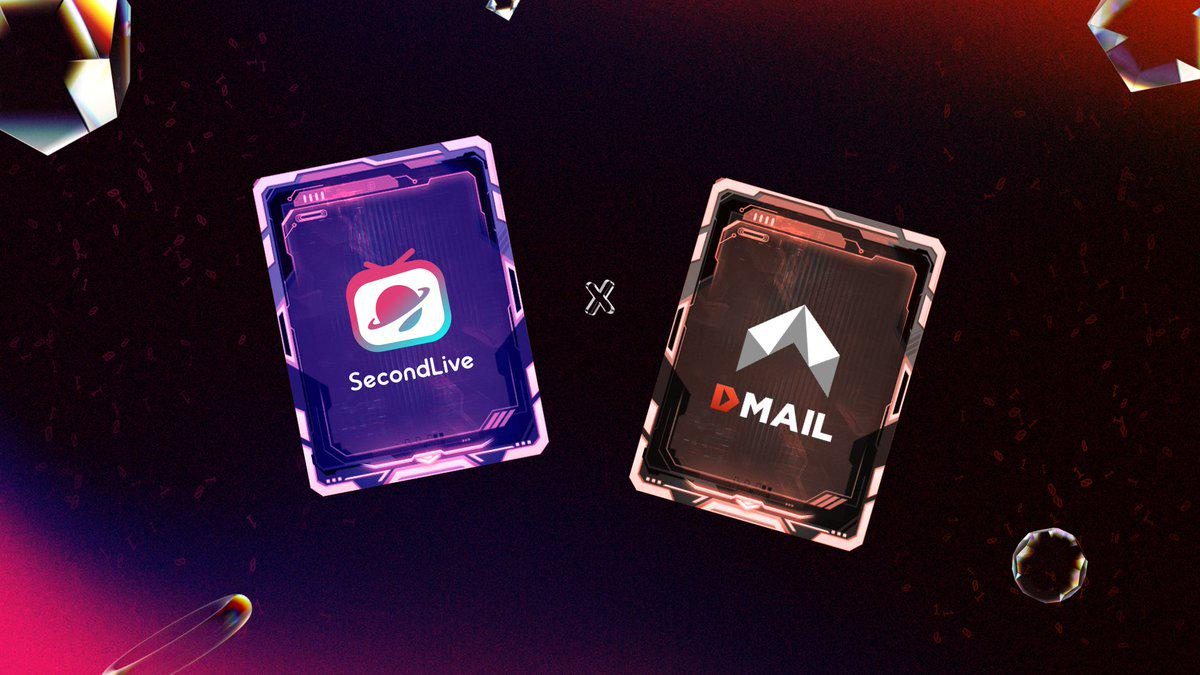 9. Dmail is pleased to announce our strategic partnership with DREP.
10. We are thrilled to announce that Dmail Network has successfully joined the Solana ecosystem!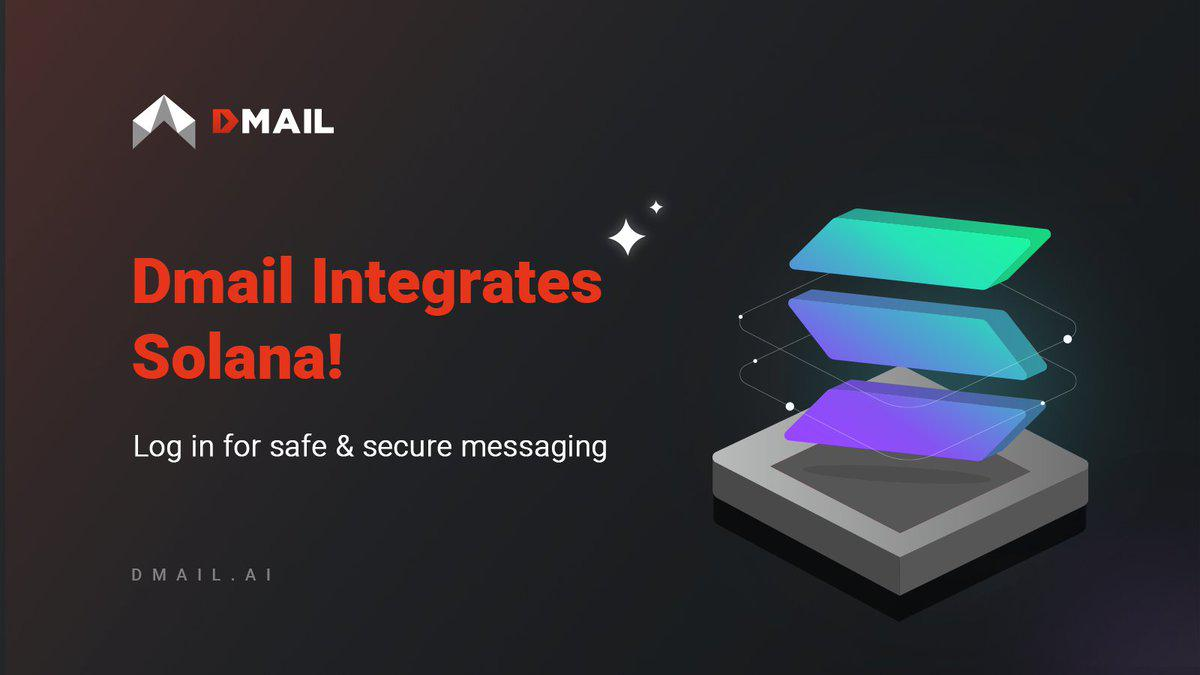 11. Manta is delighted to provide funding to Dmail as part of its ongoing grant program. This grant will enable Dmail users and the community to develop proof keys and adopt zkSBT.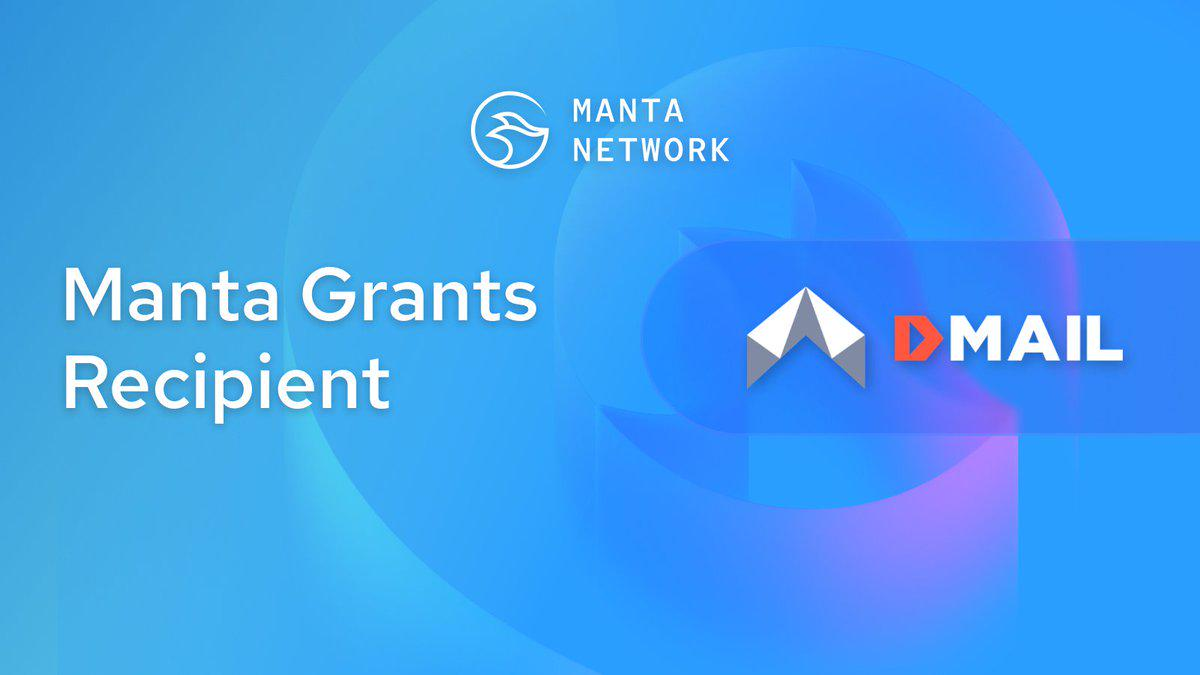 12. Dmail Network is excited to announce integration with the Phantom Wallet.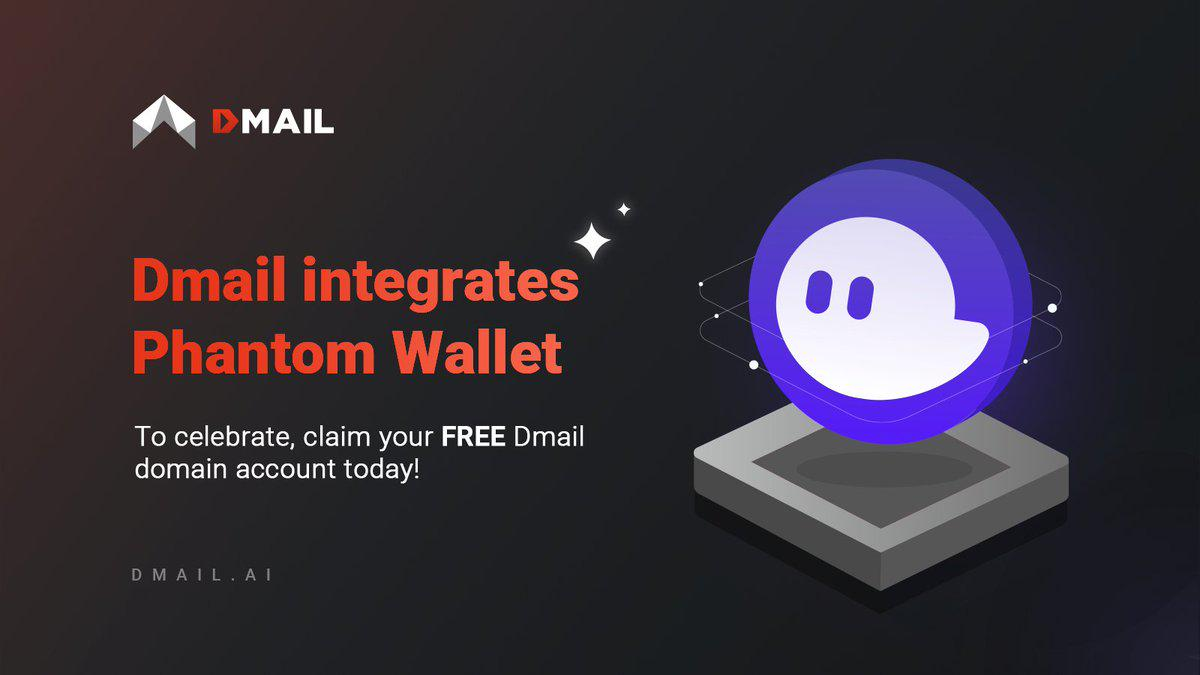 13. Dmail is honored to announce our latest partner, Gametacus.
14. Dmail was honored to be invited to speak by the 4everland team, and our COO delivered an outstanding presentation at the Infra-themed space.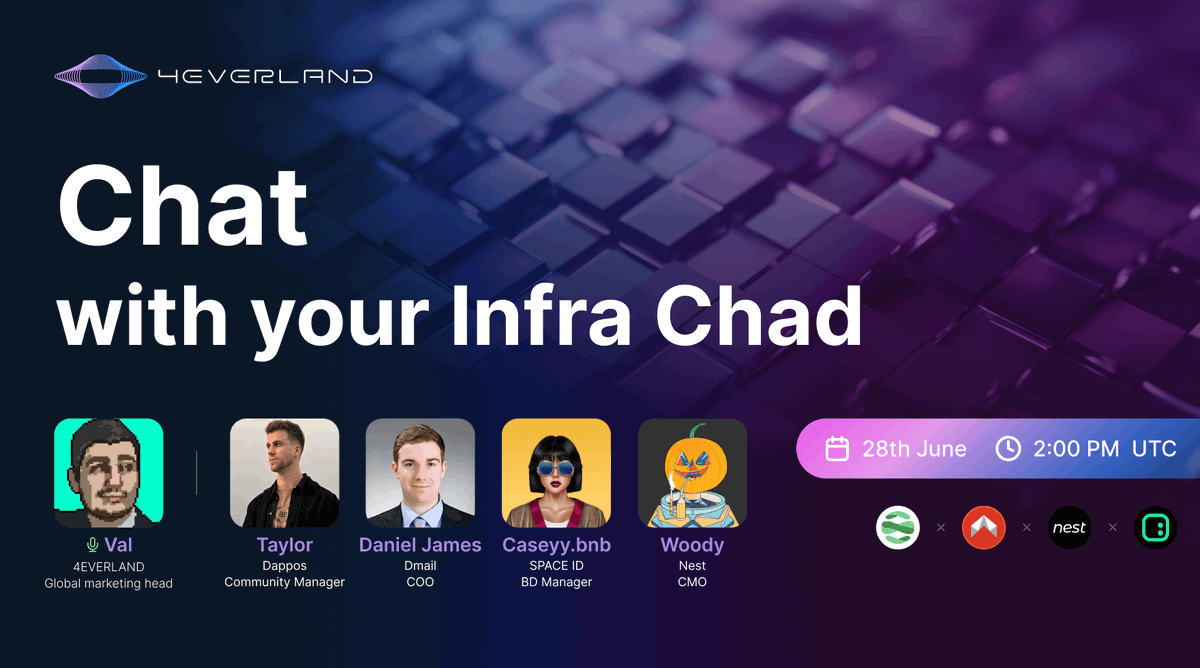 15. Dmail is launching cross-chain communication and notification solutions on Celo. We are expanding our ecosystem, keeping in touch, and being informed with projects using smart message delivery on Celo!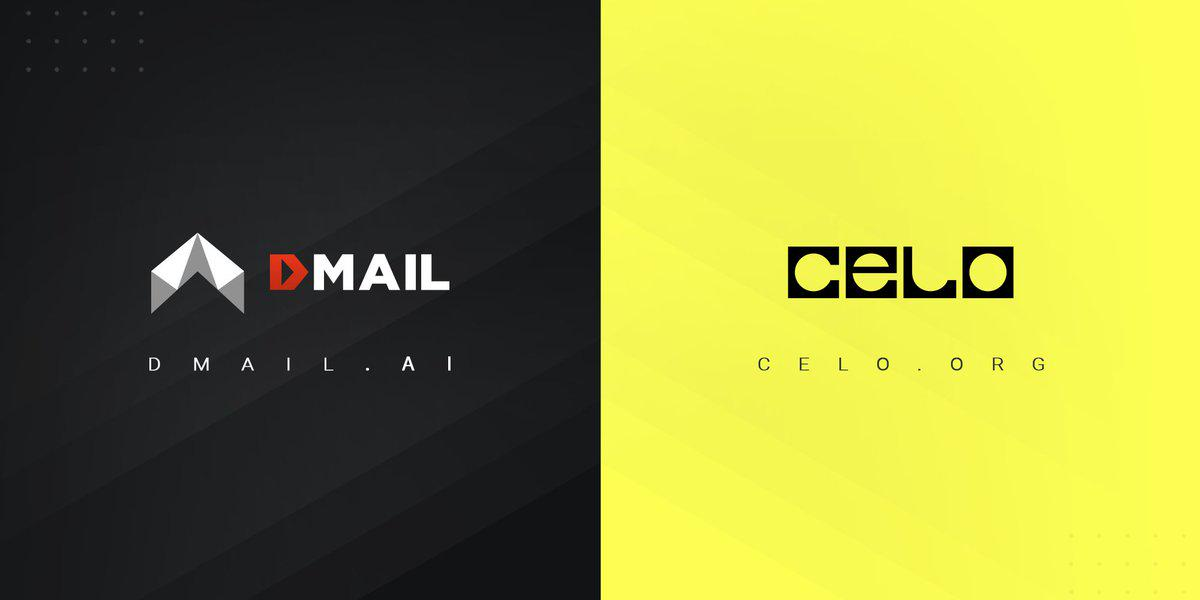 16. Dmail upgraded the account pre-sale, supporting multi-threading to accelerate order processing speed. Issues related to abnormal order status and duplicate orders have been fixed.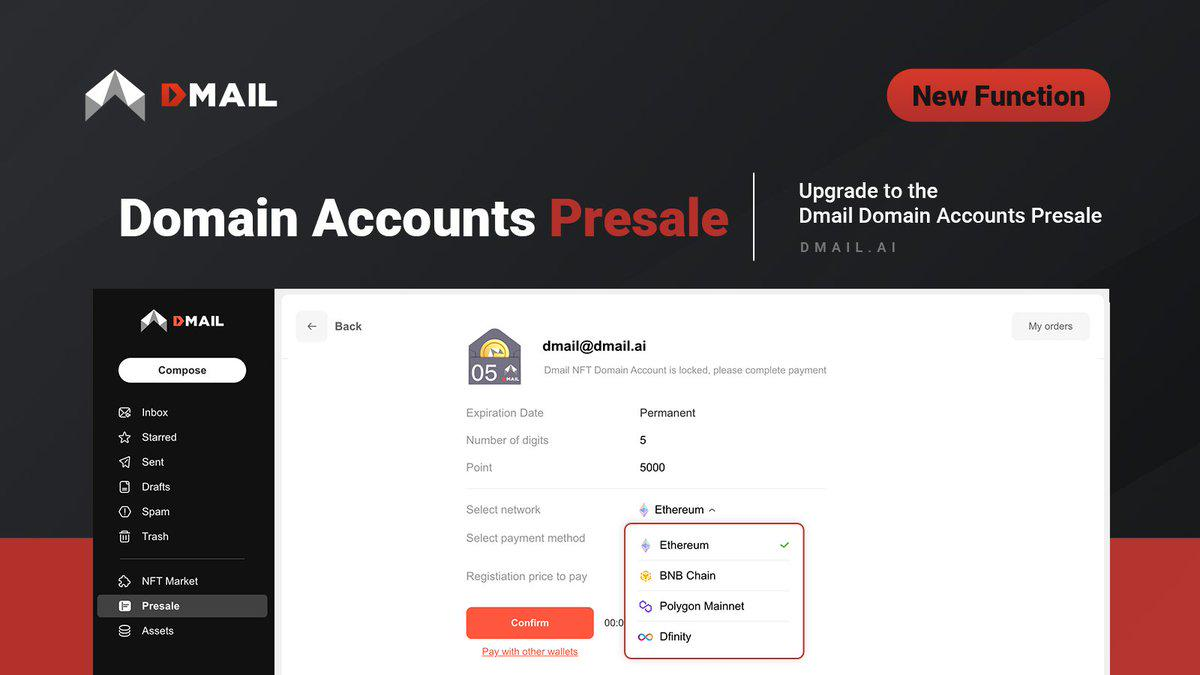 ---
Closing Remarks
Lastly, we sincerely appreciate your attention and support for the Dmail team. Over the past month, we have continuously strived for excellence in providing a superior communication service experience. Our goal has always been to create a convenient, efficient, and secure user service.
Data security has been our top priority, and we will continue to enhance our security measures to protect your privacy and data. We are committed to building a trusted platform that allows you to feel secure and confident while using Dmail.
We sincerely thank you for growing with us and providing valuable suggestions and feedback. Your support and trust are what drive us forward, and we will continue to work hard to provide you with better products and services.
Once again, thank you for your support of the Dmail team. With your presence, we believe that Dmail will continue to innovate, develop, and provide excellent communication solutions for users.
---
About Dmail
Dmail is a Web3 multi-chain infrastructure based on mail notification designed to provide a secure, private, and efficient cross-chain encrypted communication protocol.
Dmail has received funding from Amino Capital, Hashkey Capital, Draper Dragon, KuCoin Labs, Outliers Fund, and 20+ other top global VCs. Dmail also won the 2021 Wanxiang Hackathon and the 1st BNB Chain Grant.
Dmail has integrated and provided services for ENS, Unstoppable, SpaceID, Lens, Conflux, BNB Chain, and over 80 other projects.

Connect with Dmail: Beta Mainnet | Website | Twitter | Discord | Gitbook tutorial